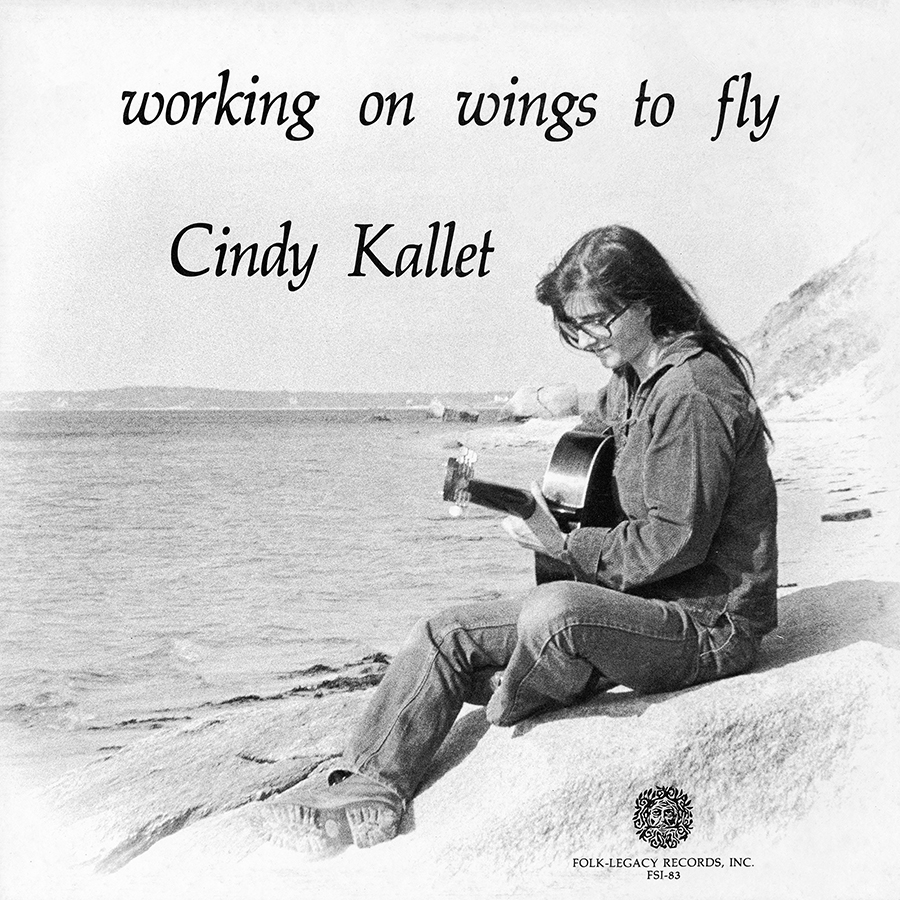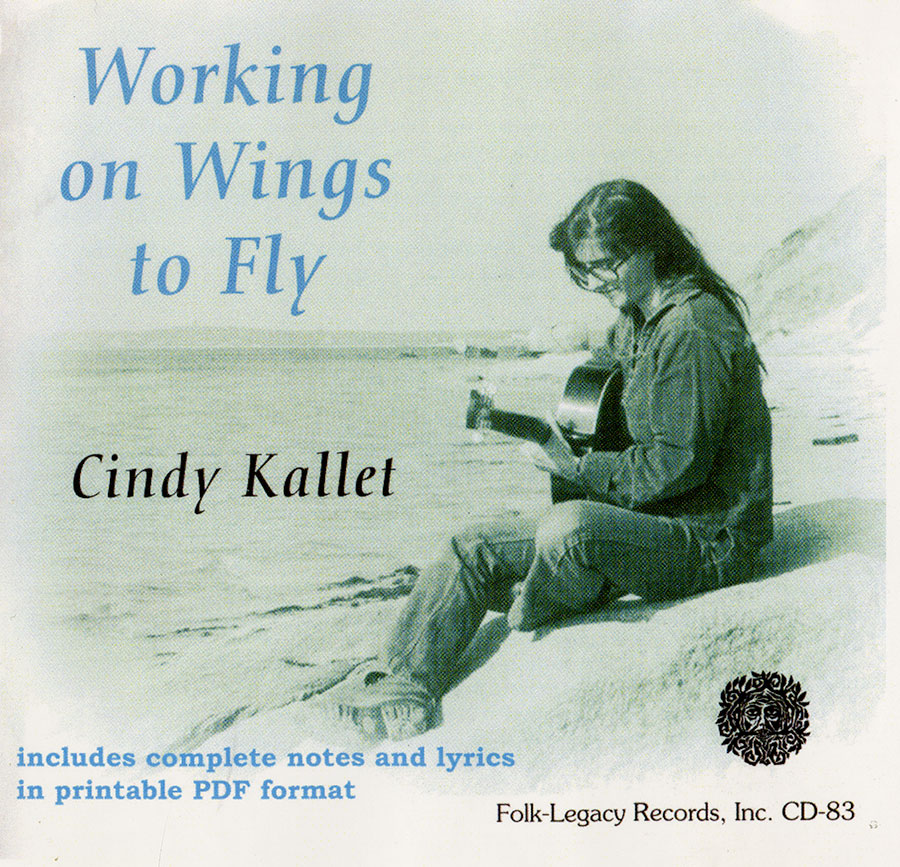 "There is a compelling quality about this young woman with her haunting voice and her extraordinary guitar. And the songs! Here are songs that roll with the rhythm of the sea that inspired them, songs exulting in the beauties of nature, and, marvel of marvels for such a young person, love songs that aren't all sad."
Caroline Paton, co-founder Folk-Legacy Records
Working on Wings to Fly is the first recording of singer/songwriter Cindy Kallet; it is a collection of her original songs.
Track Listing