Traditional Music from Grayson and Carroll Counties, Virginia: Songs, Tunes with Fiddle, Banjo and Band
Various Artists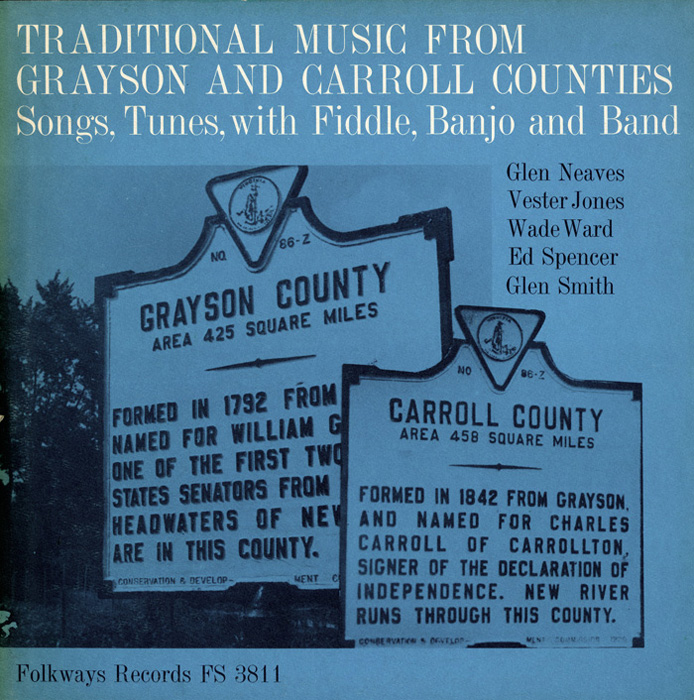 Bordering each other in southwestern Virginia, Grayson and Carroll counties have a distinctive musical heritage. An important banjo technique, variously called "clawhammer," "flailing the banjo," or "thumbnoting," captured the interest of collectors Eric Davidson and Paul Newman, who set out to record examples of this indigenous style.
Recorded between 1958 and 1961, the songs and tunes are believed to be representative of the traditional musical heritage of the area. How do we know? According to elderly locals, the style of the music on this album is similar to what they remember as far back as their grandparents' day.
Liner notes include a social and musical history of Grayson and Carroll counties, song notes and lyrics, and performer biographies.
Track Listing