CooP - Fast Folk Musical Magazine (Vol. 1, No. 8)
Various Artists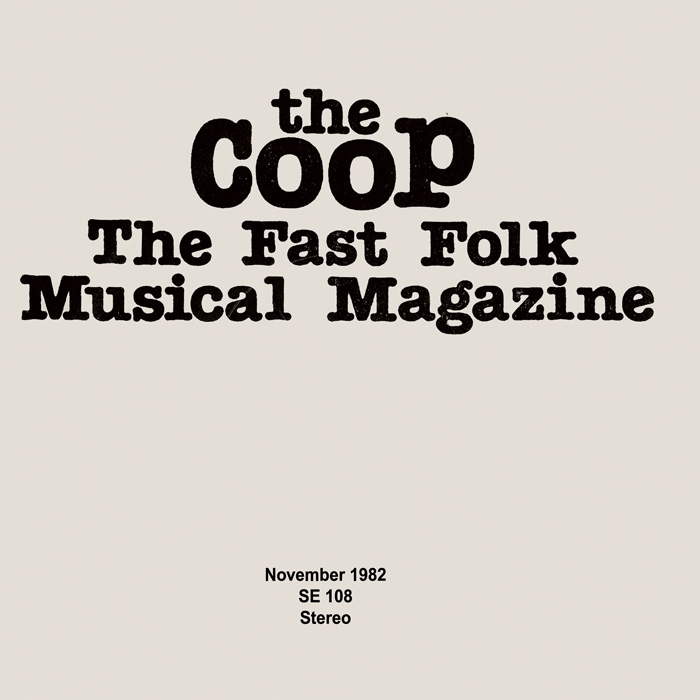 This is the eighth in the long-running (1982–1997) series of recordings issued by Fast Folk Musical Magazine. Both veteran and neophyte folksingers are included in this collection of 12 performances, recorded live at the Speakeasy, a folk music club located in Greenwich Village. Performers include Dave Van Ronk ("Another Time and Place"), CooP editor Jack Hardy ("The Children"), Suzanne Vega ("Knight Moves"), and Erik Frandsen singing his whimsical song "I Shot Jack LaLanne." Included with the recording is a copy of the CooP magazine featuring an extended interview with Arlo Guthrie.
EN ESPAÑOL
Esta es la octava de la serie de grabaciones de larga duración (1982-1997) publicadas por la Revista Fast Folk Musical. Tanto cantantes tradicionales veteranos como neófitos están incluídos en esta colección de doce actuaciones, grabada en vivo en el Bar Clandestino, un club de música tradicional ubicado en Greenwich Village.
Los artistas incluyen a Dave Van Ronk "Another Time and Place" (Otro tiempo y lugar), editor de CooP Jack Hardy "The Children" (Los Niños), Suzanne Vega ("Knight Moves") y Erik Frandsen cantando su extravagante canción "I Shot Jack LaLanne." Con el registro está incluída una copia CooP de la revista ofreciendo una extensa entrevista con Arlo Guthrie.
Track Listing