Corsica: Religious Music of Oral Tradition
Various Artists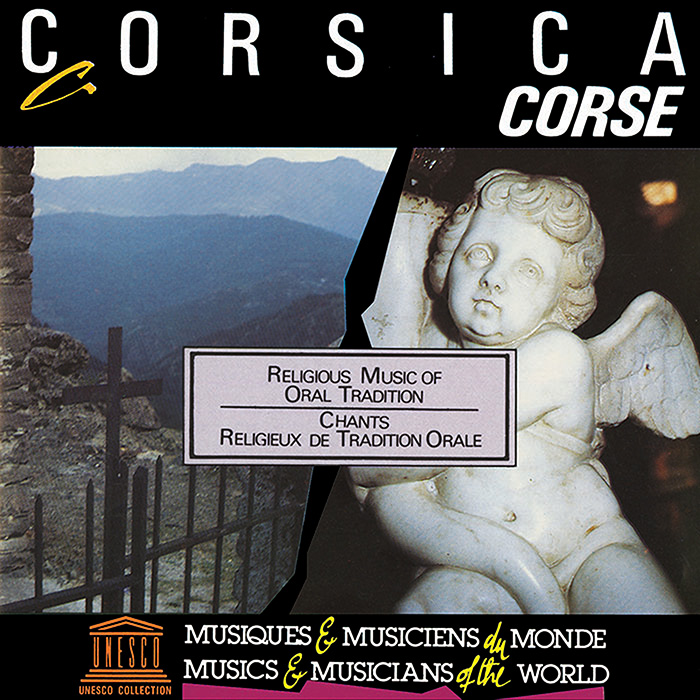 Recorded in 1977 in the remote Corsican village of Rusiu (or Rusio), the music featured on this album is performed in a style of medieval folk polyphony that has been adapted to the modern world. The paghiella singers—typically three, a lead tenor, a second tenor, and a bass—form a close team whose repertoire has been passed on to them over centuries through oral tradition.
Following a Mass Dedicated to the Blessed Virgin Mary and a Requiem Mass, the final track on the album, "Dio vi salvi Regina," is one of the most popular songs in Corsica. Believed to be composed in the 18th century, it was performed in 1735 when Corsica was dedicated to the Virgin Mary and is considered a national song.
FREE DOWNLOAD
Please enjoy a free download of the song "Dio vi salvi Regina"
This album is part of the UNESCO Collection of Traditional Music. More than 125 albums are being released by Smithsonian Folkways Recordings to make the series publicly available, including a dozen never-released albums of musical traditions from around the globe.
Track Listing