Various Artists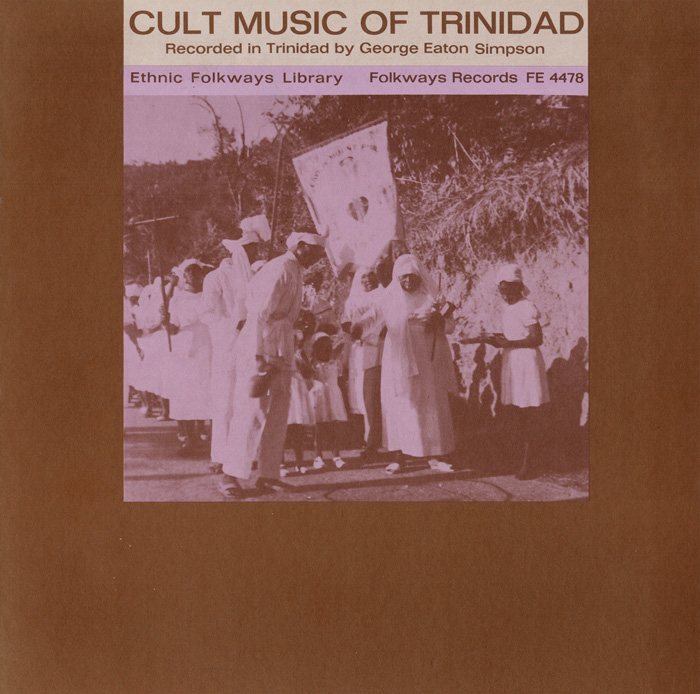 George Eaton Simpson, of Oberlin College, traveled to Trinidad in 1960 to study and record the music of two cults whose members are largely of African descent.

The Shango Cult derives its beliefs and practices from those of the Yoruba people of Nigeria and from Catholicism. The music is heavily influenced by African sounds and includes drums and rattles; frequently it features a call-and-response pattern.

The Shouters, who refer to themselves as "Spiritual Baptists," evince fewer African elements in their religion and music. Their hymns are accompanied by occasional handclapping, and bell-ringing is an element of services. Tracks demonstrate these traditions, as well as part of a sermon and speaking in "tongues."

Illustrated liner notes provide information on the groups' spiritual roots and ceremonies.

For related recordings, see Jamaican Cult Music (FW04461) and Cult Music of Cuba (FW04410).
Track Listing