Un Retrato de Debbie "La Chicanita" Martinez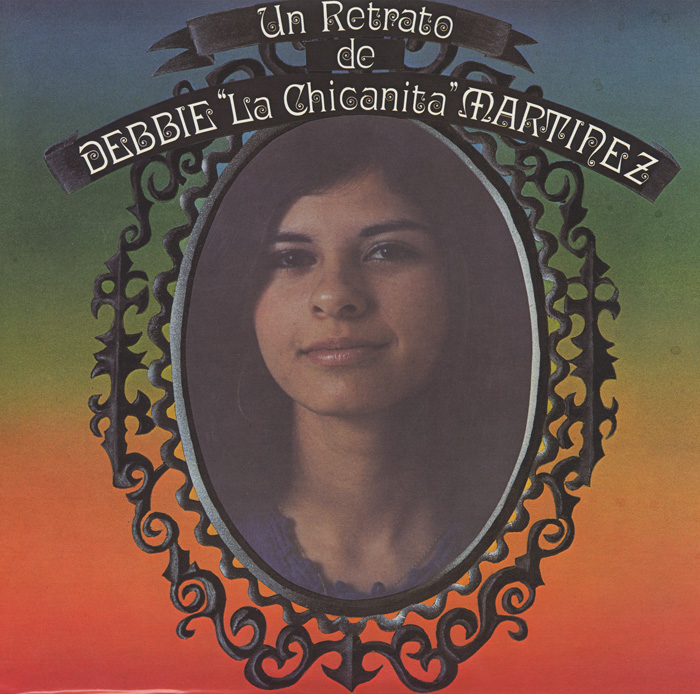 One of the jewels of the Martínez family, Debbie Martínez (1959–2007) was a household name in the New Mexico music scene during the 1970s, serving as a role model for other young women who aspired to be successful musicians at a time when only men dominated the stage. Debbie's third album, Un Retrato de Debbie "La Chicanita" Martínez, was released during the same year that the sixteen–year–old was presented the Female Singer of the Year Award at the First Annual New Mexico Mexican–American Music Awards. Martínez family recordings in the M.O.R.E. catalog feature the distinct New Mexico musical culture and style, demonstrated by Debbie on these twelve songs arranged by her brother Lorenzo and accompanied by Mariachi Tenampa.
Una joya de la familia Martínez, Debbie Martínez (1959–2007) era reconocida durante los años 1970s como una de las cantantes estrellas de la música regional de Nuevo México. Era también fuente de inspiración para las jóvenes que aspiraban a una carrera musical en un mundo principalmente dominado por los hombres. Este álbum, el tercero de Debbie, fue estrenado durante el mismo año que ella ganó el premio de Mejor Vocalista del Año de Los Premios de los Mexicano–Americanos de Nuevo México con solo tener dieciséis años. Las grabaciones de la familia Martínez en la casa discográfica de M.O.R.E. siempre han promocionado el estilo distinto de la cultura musical de Nuevo México, así como escuchamos en estas doce canciones, cantadas por Debbie, arregladas por su hermano Lorenzo y acompañadas por Mariachi Tenampa.
Track Listing