Sitting at Home with Our Apple Friends
Dick Lourie and Howie Tarnower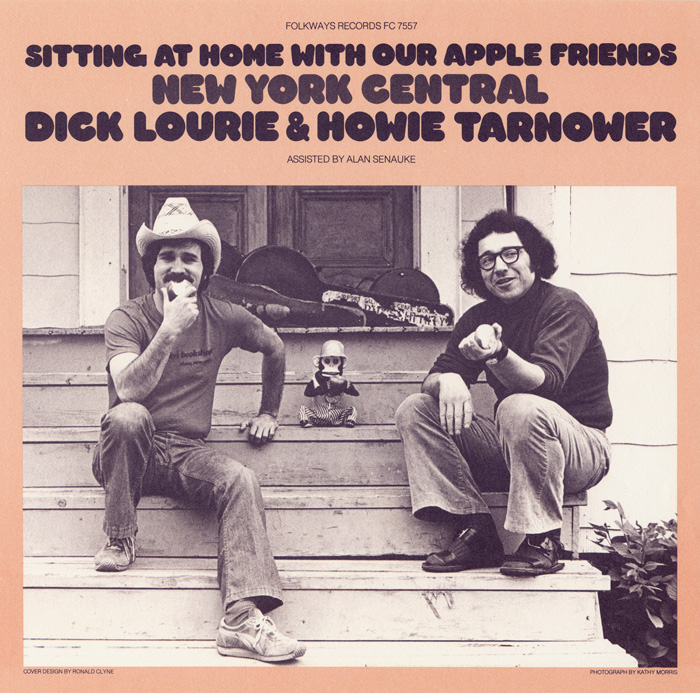 Poet and author Dick Lourie and his friend, professional musician Howie Tarnower, decided to make music that they would enjoy playing and children would enjoy listening to, culminating in Sitting at Home With Our Apple Friends.
As writers and performers, Lourie and Tarnower relished the experience of educating children, parents, and teachers about old-time and folk music. Time-honored songs like "Hey Mister Rabbit" and Woody Guthrie's "Mail Myself to You" are featured alongside original Lourie compositions.
Children from the NYC Kids Chorus sing along with guitar, banjo, mandolin, fiddle, and trumpet accompaniment. Liner notes contain lyrics and guitar chords.
Dick Lourie's 1973 recording for Folkways Small Voice, Big Voice (FW07547) is available here.
Track Listing