Jíbaro Hasta el Hueso: Mountain Music of Puerto Rico by Ecos de Borinquen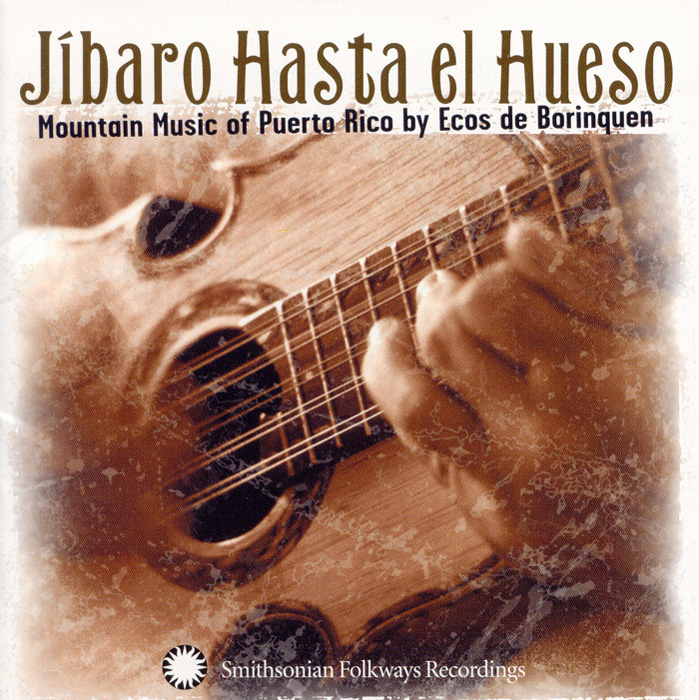 The resurgence of cultural and racial pride in the United States during the 1960s and 1970s had a parallel in Puerto Rico—so much so that today, the mere sound of música jíbara can provoke a cheer of cultural and national pride. In the forward-looking words of the young singer on this recording, Karol Aurora De Jesús Reyes, the music "Will make us shine around the world, until the people hear the music and say, 'Look, that is the music of Puerto Rico.' It's the music of my country, that which represents us and that which identifies us as a people." Leader Miguel Santiago Díaz hand-picked this group of virtuosic instrumentalists to let the music to shine at its brightest.
LYRICS
Lyric transcriptions available here
EN ESPAÑOL
¡Nominación Grammy 2004!
El resurgimiento del orgullo cultural y étnico en los Estados Unidos durante las décadas de los 1960 y 1970 tuvo un desarrollo paralelo en Puerto Rico, tanto que hoy en día el mero sonido de la música jíbara puede provocar una ovación de orgullo cultural y nacional. En las palabras al futuro de la joven cantante en esta grabación, Karol Aurora de Jesús Reyes, la música "Nos hará brillar alrededor del mundo, hasta que la gente oiga la música y diga 'Mira, esta es la música de Puerto Rico.' Es la música de mi país, aquella que nos representa con la que nos identificamos como pueblo". El director Miguel Santiago Díaz ha escogido a cada uno de los miembros de este grupo de músicos virtuosos para dejar que la música brille al máximo
RELATED VIDEO
"Música Jíbara"
AWARDS
2004 GRAMMY Award Nominee for Best Traditional World Music Album
Track Listing