Puli Toro Sings Favorite Hispanic Songs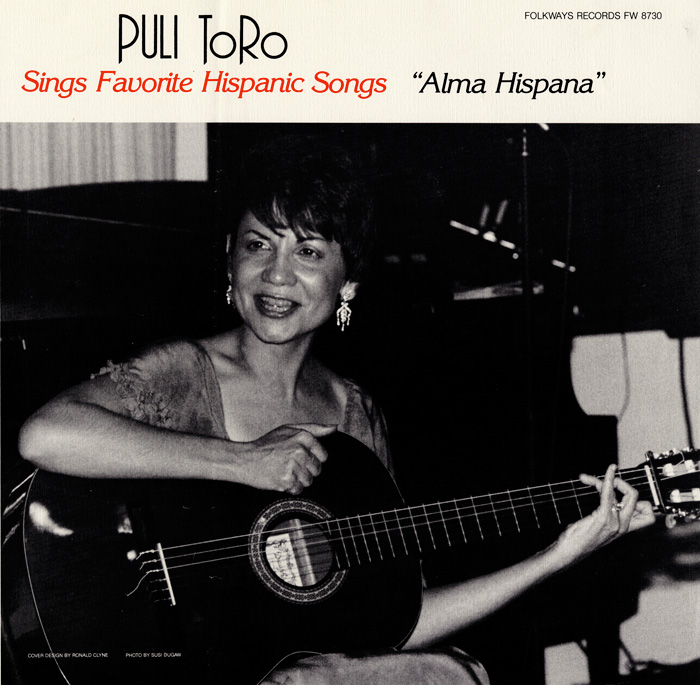 The lush soprano voice of Puli Toro, along with her simple accompaniment of guitar and traditional percussion instruments, captures the musical diversity of her Puerto Rican homeland. This album explores the influence of Spanish cante jondo, Afro–Antillian rhythms, and folk poetry on Hispanic popular song. The lyrics and music of the collection are filled with beautiful imagery and a sense of nostalgia. As Toro says in her introduction, "This music mirrors our [Puerto Rico's] soul; a soul full of passion, lyricism, patriotism, and romanticism." The liner notes contain song lyrics in Spanish with English translations.
EN ESPAÑOL
La exuberante voz de la soprano Puli Toro, junto con su sencillo acompañamiento de la guitarra y los instrumentos de percusión tradicionales, capturan la diversidad musical de su tierra natal Puerto Rico.
Este álbum explora la influencia del español cante jondo, los ritmos afro-antillanos y la poesía del folclor en la canción popular hispana. La letra y la música de la colección están llenas de hermosas imágenes y un sentimiento de nostalgia.
Como Toro dice en su introducción: "Esta música refleja nuestra alma [de Puerto Rico], un alma llena de pasión, lirismo, patriotismo y romanticismo." Las notas contienen letras de las canciones en español con traducción al inglés.
Track Listing