Voix du Sol Français, Vol. 1: France: Songs of the Provinces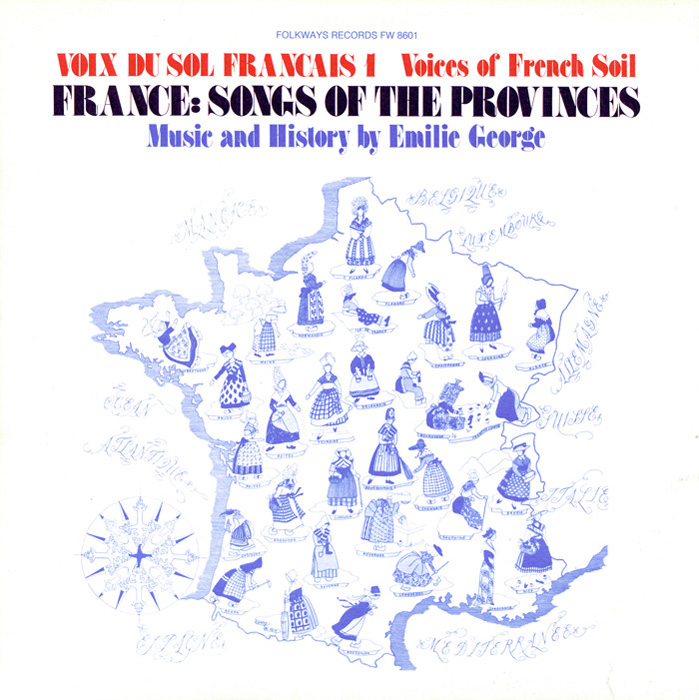 Folk songs bear the stamp of country's history and inhabitants, and express emotions. How better to get a glimpse of France, with its diverse climates, natural resources, and people, than through the music of its varied regions? The sixteen tracks performed by Emilie George on this recording convey both local particularities and the spirit of the country as a whole.
French (France)
Les chansons populaires portent l'empreinte de l'histoire d'un pays, mettent en avant les traits de caractère des habitants et expriment des émotions. La France a une culture homogène composée des spécificités de chaque région. La France est un pays varié du fait de la diversité des climats, des ressources naturelles et des gens. Ainsi, une étude des provinces françaises, et plus particulièrement de leur musique, donne un aperçu de l'esprit français. C'est chose faite avec ces seize chansons interprétées par Emilie George.
Track Listing