Various Artists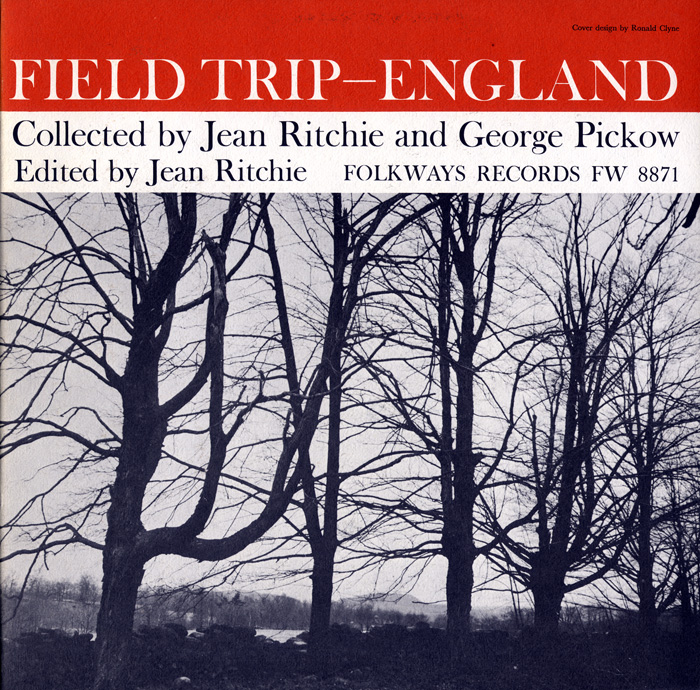 In 1952, Jean Ritchie—iconic folksinger and dulcimer player from Kentucky—received a Fulbright scholarship enabling her to travel to the British Isles to trace the origin of her Kentucky versions of songs and compare them with British versions. During the course of her travels, she and husband George Pickow, with the assistance of prominent British folk song authorities, made many field recordings, some of which appear on this album.
The collection includes old British ballads, drinking songs, children's songs and games, hand bell ringing, dance tunes, lyrical love songs, and an excerpt from a Mummers' Play. Instruments include fiddle, Northumbrian small pipes, melodeon, and pipe and tabor (drum).
The liner notes, written by Ritchie, provide background information and lyrics about each performance.
Track Listing