Fiji: Songs of Love and Homeland: String Band Music
Various Artists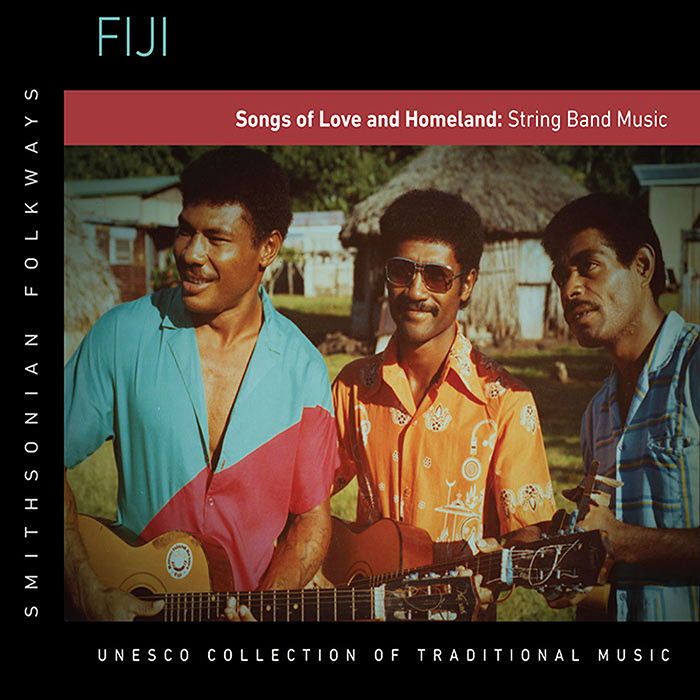 From island villages of Fiji in the Melanesian South Pacific, the songs known as sere ni cumu are music of a special time and place. These 1986 recordings represent social songs that brought life and togetherness to the beer- or kava-drinking gatherings of the 1920s and beyond. Drawing from pre-European texts and music styles, as well as European melodies and harmonies and ukulele and guitar accompaniment, they mark the sound of Fiji village life of their era. 58 minutes, 22-page notes.
FREE DOWNLOAD
Please enjoy a free download of the song "Marama"
This album is part of the UNESCO Collection of Traditional Music. More than 125 albums are being released by Smithsonian Folkways Recordings to make the series publicly available, including a dozen never-released albums of musical traditions from around the globe.
Track Listing