Frantz Casséus and Lolita Cuevas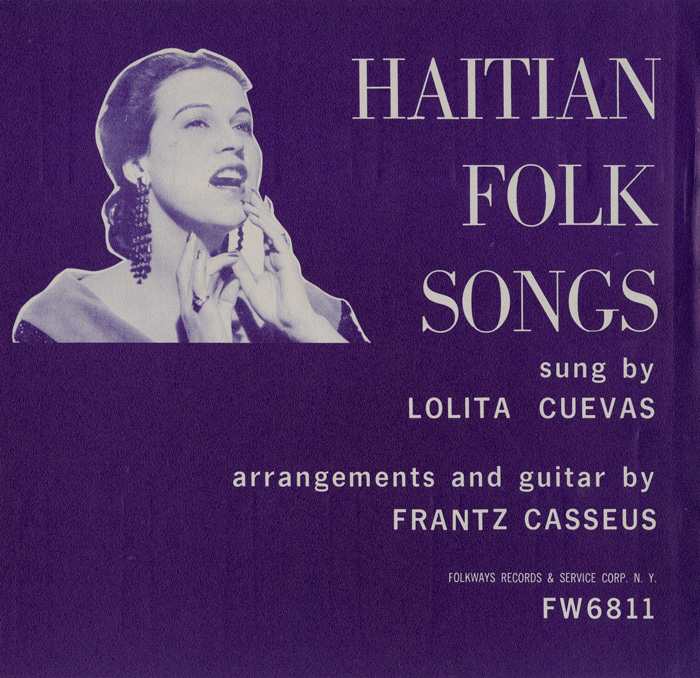 Puerto Rican-born, Haitian-bred vocalist Lolita Cuevas and Haitian guitarist and composer Frantz Casseus lyrically come together in rendering some of the most beautiful folk songs of Haiti. Arranged by Casseus, these songs are presented as lullabies and méringue de salon, a slow and stately dance of Haiti's past (which evolved into the faster méringue).
EN ESPAÑOL
La cantante Puertoriqueña, criada en Haití, Lolita Cuevas y el guitarrista y compositor haitiano Frantz Casséus se unen líricamente en la representación de algunas de las más bellas canciones populares de Haití.
Adaptadas por Casseus, estas canciones son presentadas como canciones de cuna y merengue de salón, un baile lento y majestuoso del pasado de Haití (que se desarrolló más rápido que el merengue).
Track Listing