The Story of the Keyboard Instruments: Vol. 2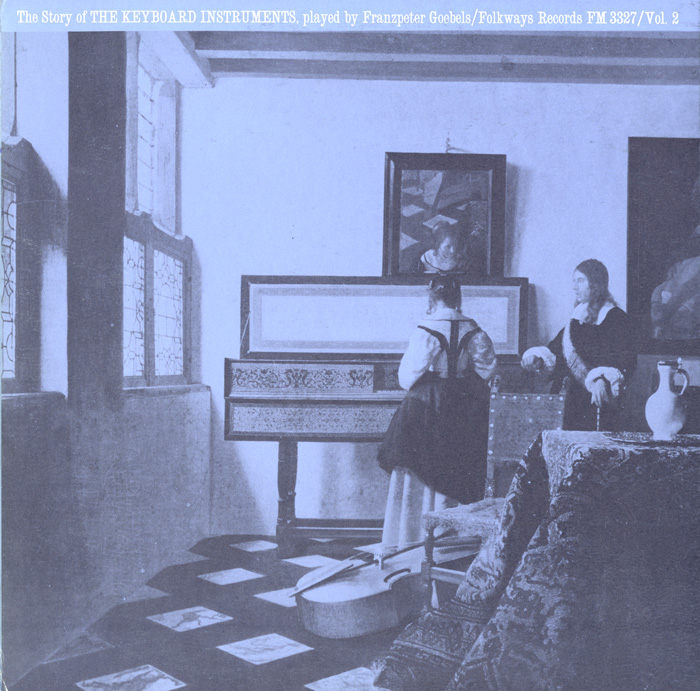 This two-part series, performed by Professor Franzpeter Goebels, takes the listener through a soundscape of three keyboard instruments in use before the invention of the modern-day piano: the clavichord, the hammerclavier, and the harpsichord. The albums present compositions written for the instruments at the height of their popularity, as well as examples of more modern compositions written for these instruments. Volume 2 features the harpsichord, still in use. Liner notes written by Professor Goebels provide a brief history and description of each instrument, as well as photos.

EN ESPAÑOL

Esta serie de dos partes, realizada por el profesor Franzpeter Goebels, lleva al oyente a través de un paisaje sonoro de los tres instrumentos de teclado usados antes de la invención del piano de hoy en día: el clavicordio, el hammerclavier y el clavicémbalo.

El álbum presenta composiciones escritas de los instrumentos en la cúspide de su popularidad, así como ejemplos de las composiciones más modernas escritas para estos instrumentos. El volumen II presenta el clavicémbalo, todavía en uso. Las notas fueron escritas por el profesor Goebels y proporcionan una breve historia y descripción de cada instrumento, así como también fotos.
Track Listing