Freedom Songs: Selma, Alabama
Various Artists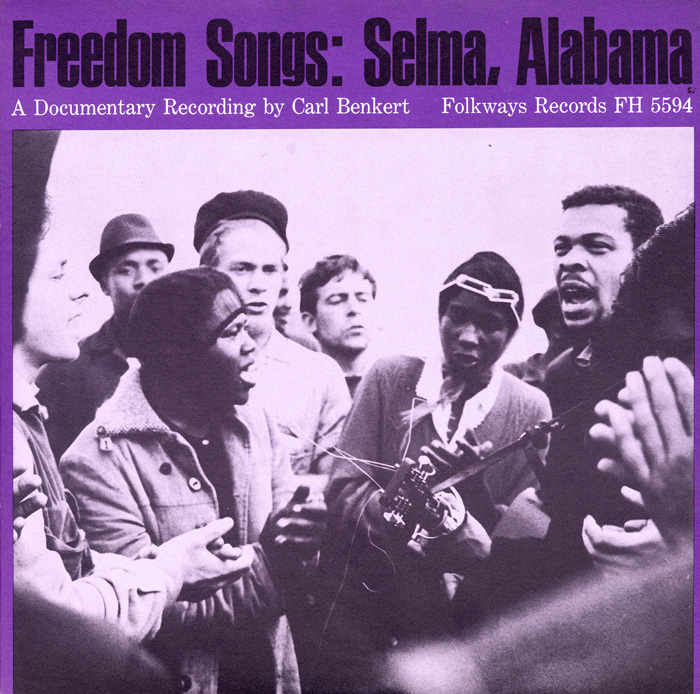 This documentary recording chronicles civil rights protesters singing during a march from Selma, Alabama, to the State Capitol in Montgomery, to demand fair access to voting registration. The songs express hope and sorrow and a call for equality, and many of them are traditional with lyrics adapted for the protests. There are no instruments, just the voices of the demonstrators and their leaders.
On February 18th, 1965, Jimmie Lee Jackson was fatally shot by an Alabama state trooper during a peaceful protest. The shooting inspired a march from Selma to Montgomery on March 7th. As the six hundred protesters reached the Edmund Pettus Bridge to cross the Alabama River, state troopers and local police blocked their path and ordered them to turn around. When the protesters refused, officers shot tear gas and beat some of the protesters with clubs. More than fifty people were hospitalized during the march, which became known as "Bloody Sunday." A subsequent march on March 9th also was stopped, this time without violence; finally, later in March, a larger, better organized third march successfully reached Montgomery. Partially as a result of these protests, on August 6th, 1965, the U.S. Congress passed the Voting Rights Act.
This album was recorded and produced by Carl Benkert, who served as the night watchman for the marchers and made audio recordings of the third march. Benkert's liner notes tell the story of the protesters, including lyrics to these powerful songs and riveting photographs of the march.
Track Listing