Jeremy Brown and Jeannie Teal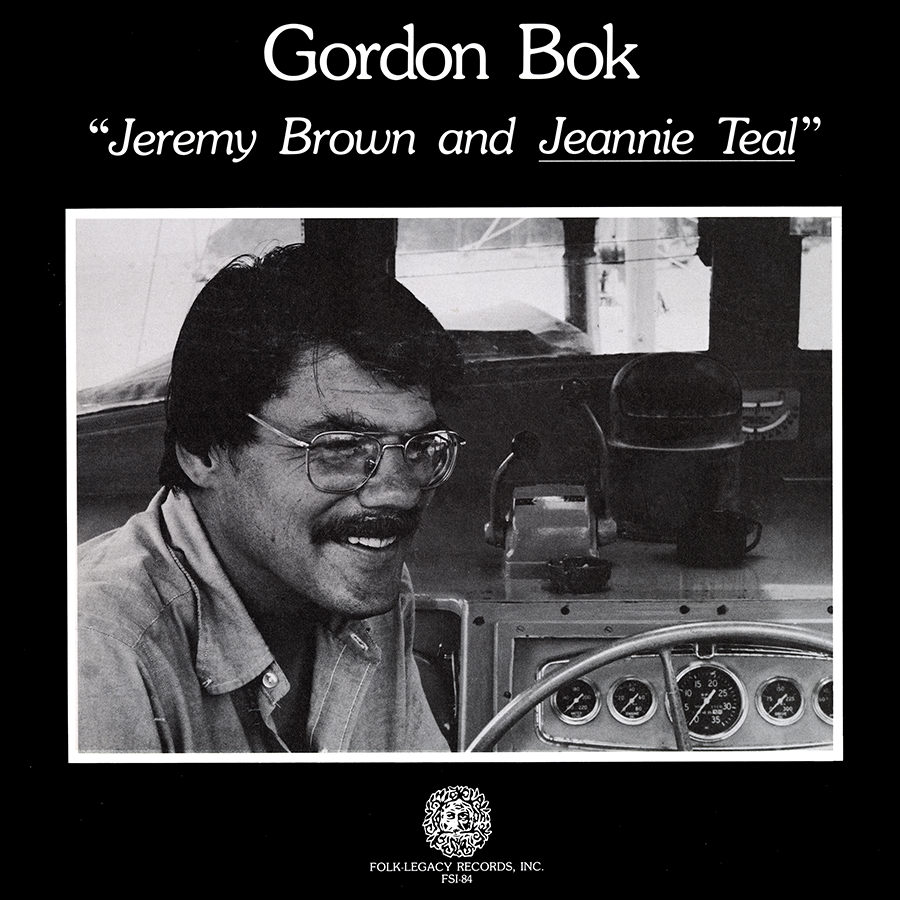 "I wrote this story about five years ago for the fun of it. I have an abiding fondness for working schooners and the crazy, dedicated people who sail them. I'm also fond of Nova Scotia, New Brunswick, and most people who manage to live there."

-Gordon Bok
The eponymous "Jeremy Brown and Jeannie Teal" is a short story set in the waters off the maritime provinces of eastern Canada; written by Bok, his telling of it makes up the first half of this record. What follows is a mix of original and traditional songs, sung in Bok's gentle bass and accompanied by his distinctive fingerstyle guitar.
Track Listing