¡Arriba Suena Marimba! Currulao Marimba Music from Colombia by Grupo Naidy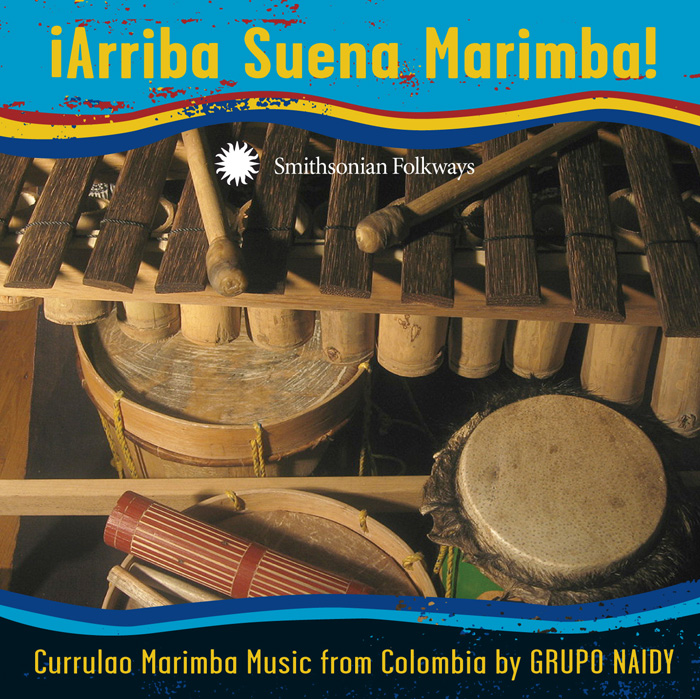 The marimba is a vivid legacy of African presence in Latin America, but only on the Pacific coast of southern Colombia and northern Ecuador does it keep its close connections to a strongly African culture. Hailing from small towns along the river-ridden Colombian coast, the seasoned women singers of Grupo Naidy raise their voices to the accompaniment of marimba and drums, performing their unique styles of music known collectively as currulao . 36-page booklet, bi-lingual notes, photos. 54 minutes.

La marimba es un legado vivo de la presencia Africana en Latinoamérica, sin embargo sólo en la costa del pacífico, en el sur de Colombia y el norte de Ecuador, se mantiene una conexión cercana con la cultura Africana. Provenientes de pequeñas ciudades a lo largo del río en la costa colombiana, las cantantes del Grupo Naidy alzan sus voces para acompañar a la marimba y los tambores, interpretando su estilo único de música conocido por todos como currulao. Folleto de 36 páginas con notas bilingües y fotos. Duración de 54 minutos.
RELATED VIDEOS
Cantadoras del Pacífico
Track Listing