French Christmas Songs: Chants de Noël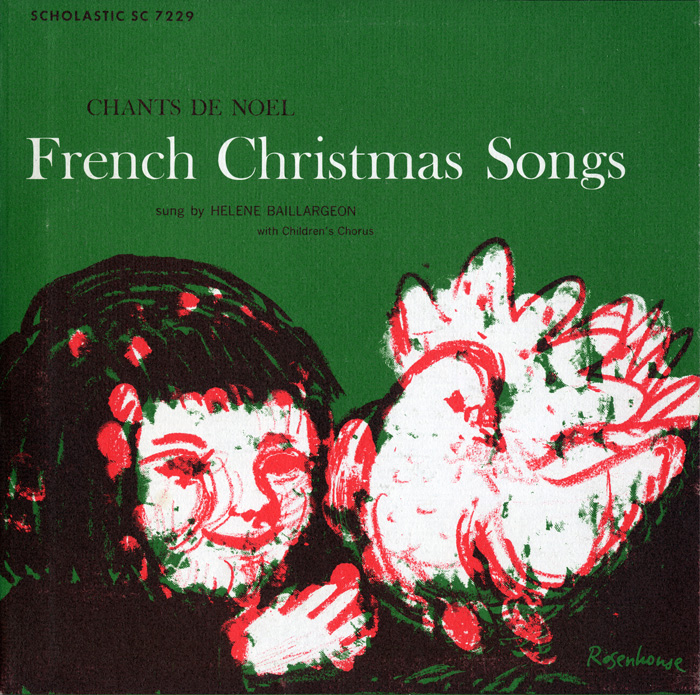 On this album Hélène Baillargeon performs favorite French Christmas songs, ranging from Christmas hymns such as "Il est né le divin enfant" to children's songs like "Vive le vent." Baillargeon's collection conveys the joy of so much Christmas music.
Hélène Baillargeon was a Quebecois singer and actress known for her show Chez Hélène on Canadian television.During her career she recorded a number of collections of French-Canadian folk songs.
En français
La fête de Noël occupe une place spéciale dans le répertoire populaire. C'est sans doute l'un des genres les plus souriants. Dans cet album peuvent être écoutés quelques Cantiques de Noël tels que "Il est né le divin enfant" mais aussi des chants populaires comme "Vive le vent" que les enfants de Québec fredonnent en attendant impatiemment l'arrivée du grand jour.
Hélène Baillargeon était une chanteuse et actrice québécoise connue pour son émission Chez Hélène sur la chaîne CBC qui a enregistré plusieurs collections de chansons traditionnelles franco-canadienne. Elle a choisi pour ce CD ses chants de Noël favoris pour les partager avec l'auditeur.
Track Listing