Highly Successful Strategies to Guide Young Children's Behavior (DVD)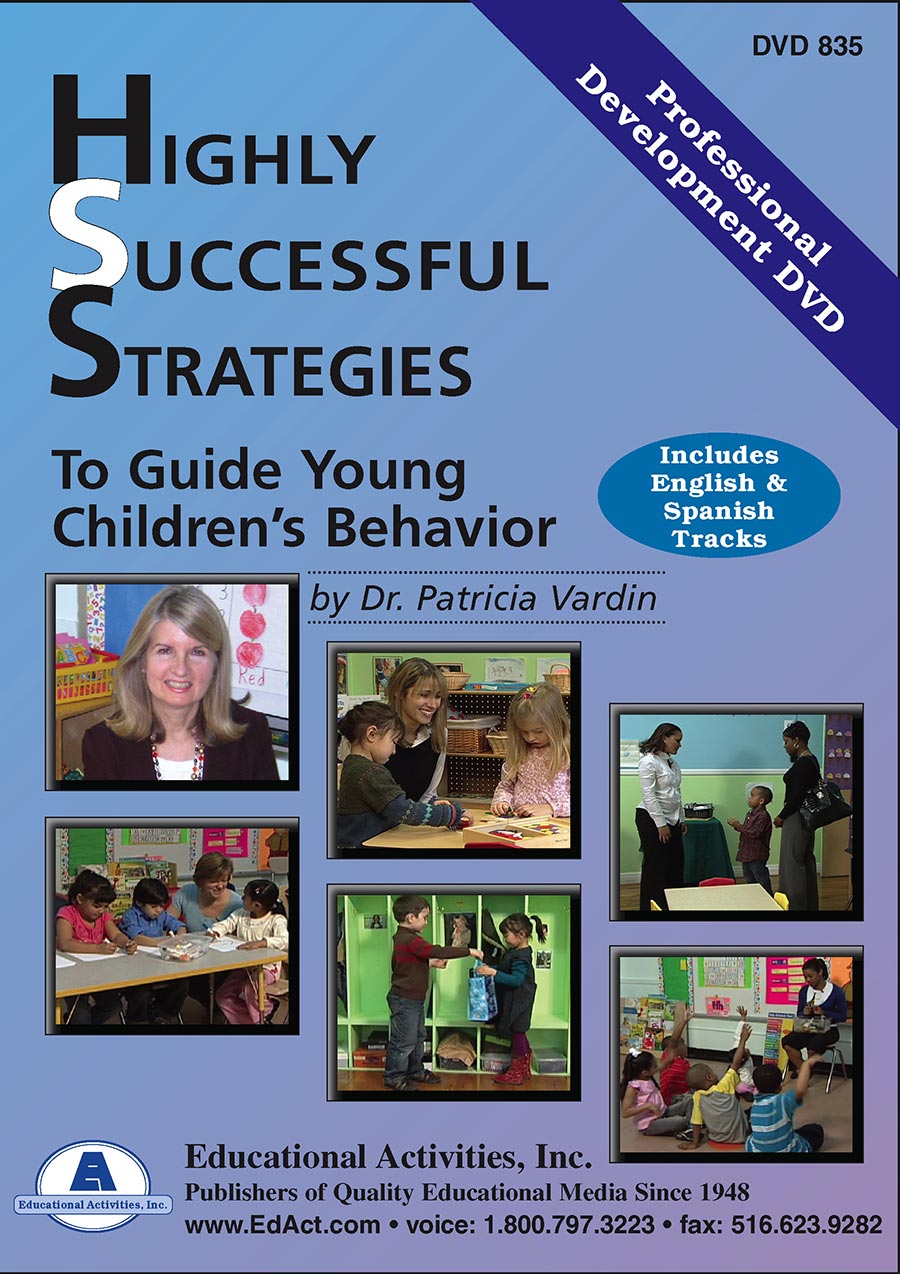 See a diverse group of teachers use a variety of proven supportive guidance techniques to foster positive prosocial behavior and self-regulation in the early childhood classroom. Classroom management strategies and discipline are among the most challenging issues that teachers report. The program demonstrates specific methods to deal with an assortment of inappropriate behaviors teachers may encounter. It gives teachers the tools they need to promote prosocial behavior and create a positive classroom environment. A comprehensive Trainer's Guide includes handouts for participants with reflection and discussion topics, resources, a post test and certificates of participation (as a PDF file on the DVD).
Chapters include Introduction, Reasons for Inappropriate Behavior, Importance of Our Relationships, The Supportive Guidance Approach, How to Teach Social Skills, Top 20 Supportive Guidance Approach Techniques, and Review. The program was written by Dr. Patricia Vardin, Chair, Early Childhood Education Department, Manhattanville College, Purchase, NY.
Running time 46 minutes, 23 in English, 23 in Spanish. Includes 24-page PDF training guide.