India: Vicitra Vina - The Music of Pandit Lalmani Misra
Pandit Lalmani Misra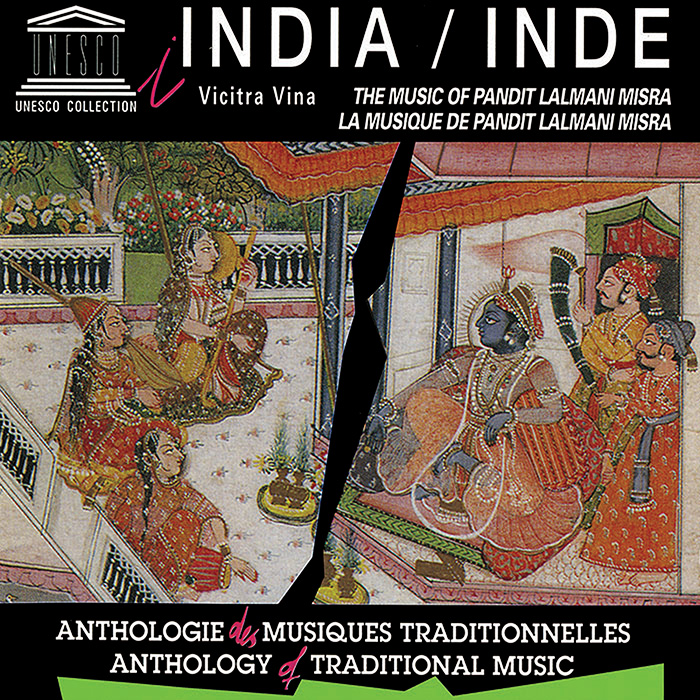 Musician and educator Dr. Lalmani Misra (1924–1979) was recognized as a master of the vicitra vīṇā (also known as vichitra veena). Perhaps the oldest stringed instrument in classical Hindustani music, the vicitra vīṇā has a fretless body and as many as 22 metal strings strung along a rose or teakwood bridge resting on two gourds that support the instrument. According to the extensive liner notes, its popularity waned long ago, likely due to the difficult playing technique. Misra, however, loved, learned, and performed the instrument—often with the Uday Shankar Dance Troupe—on extensive international tours beginning in the early 1950s.
Misra's live performance of "Kausī Kanhadā," an evening raga, was recorded in 1976 at Sonoma State University in California by Dr. Laxmi Tewari. Dr. Tewari also wrote the liner notes.
This album is part of the UNESCO Collection of Traditional Music. More than 125 albums are being re-released by Smithsonian Folkways Recordings to make the series publicly available again, including a dozen never-released albums of musical traditions from around the globe.
Track Listing