Italy: Avanti Popolo! Forward People!
Various Artists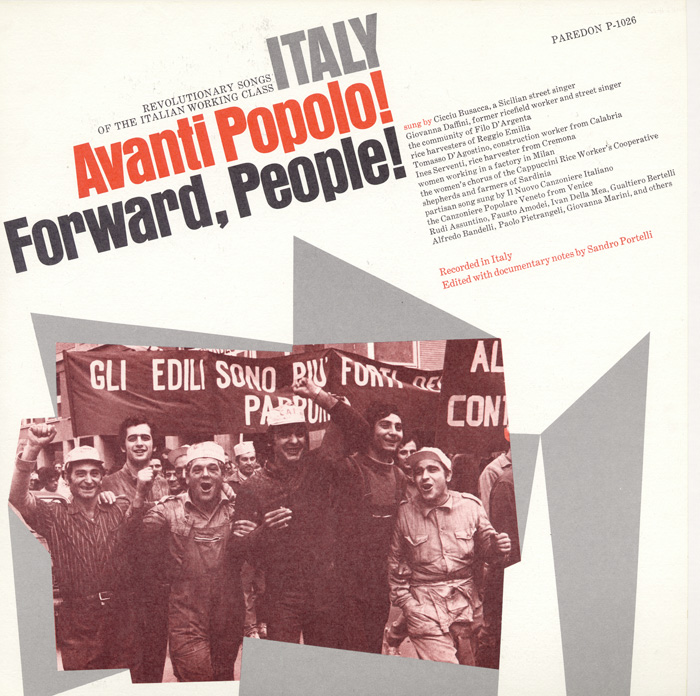 This collection features protest songs and political ballads from the post-World War II years into the 1970s. The 17 songs were collected by researchers working for Il Canzoniere Italiano (The New Italian Song), the first politically oriented group that gathered songs about the Italian working class and used them as a cultural tool to promote unity among workers. The songs relate the increasing political awareness of the working class of the late 1960s and 1970s, and its continuous demand for basic rights and better working conditions.
Liner notes describe the origins of each track and its history, including lyrics from older folk songs that inspired them.
Track Listing