Poemontages: 100 Years of French Poetry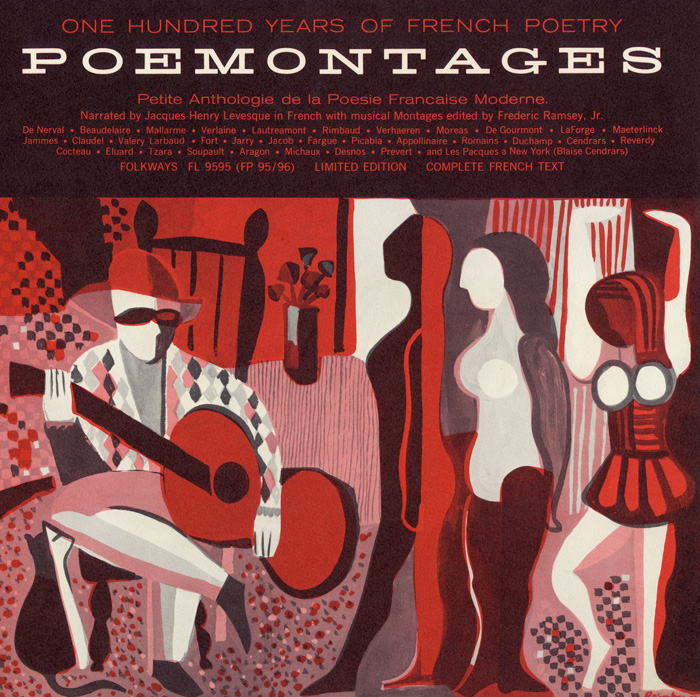 This anthology of poems from the 1850s to the 1950s features some of what is widely acknowledged as some of the best France's poetry. Verlaine, Rimbaud, Baudelaire, Duchamp, Cocteau, and others have touched succeeding generations with their unique verses. All these poets—symbolists, decadents, surrealists, modernists, and others—have their own personalities, but their works possess a certain musicality. On this record, Jacques-Henry Levesque conveys this musicality by mixing readings and melodies. The results enrich both genres.
French (France)
Cette anthologie de poèmes propose certaines des plus belles oeuvres de la poésie française, de la fin du XIXème siècle à la première moitié du XXème. Le choix des poèmes et des auteurs s'inscrit dans la lignée de l'inventivité, de la révolte et de la conscience incarnées par cette période de la poésie française. Verlaine, Rimbaud, Baudelaire, Duchamp, Cocteau etc, ont atteint la postérité grâce à leurs vers uniques. Tous ces poètes, symbolistes, décadents, surréalistes, modernistes et autres, ont chacun une personnalité distincte et leur travail vibre d'une musicalité certaine. Sur cet enregistrement, Jacques-Henry Levesque a essayé de véhiculer cette musicalité en mêlant mélodies et récitations. Le résultat tend à vouloir mettre en valeur le poème par la musique et éclairer la musique par le poème.
Track Listing