Chansons Populaires de France: Yves Montand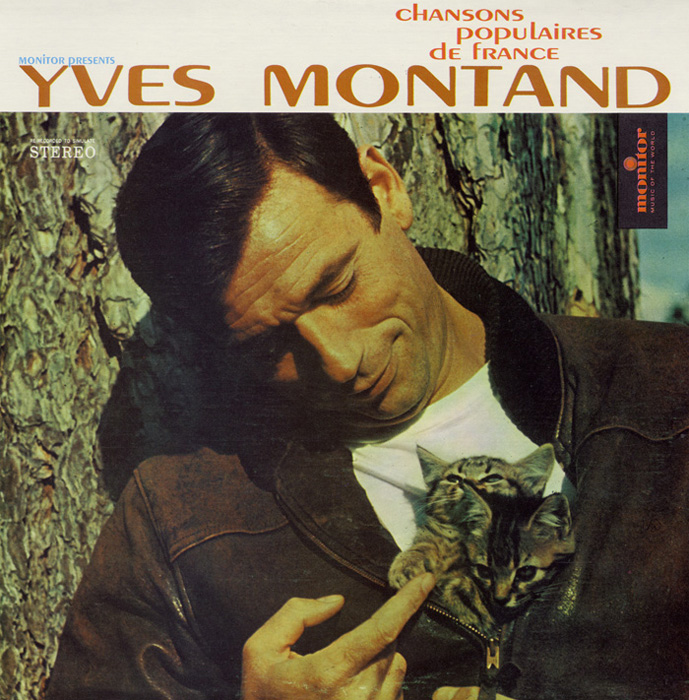 Actor, singer and music-hall dancer famous throughout the world, Yves Montand is one of France's most emblematic artists. He had a successful career as an actor, and had roles alongside Edith Piaf, Simone Signoret and Marilyn Monroe, as well as working with directors Costa-Gavras and Alain Resnais. Additionally, Montand is often known for being the first singer to perform "Autumn Leaves," a song by Prévert and Kosma, which continues to be a standard throughout the world.
Montand's proletarian and pro communist origins influenced the songs he chose in his early career, Chansons populaire de France exemplifies this political involvement. Many revolutionary, anti-authority and militant songs are included on this album. Among them, is the song "Le temps des cerises" , which was famously performed by Barbara Hendricks in 1996.
En Français.
Acteur de cinéma, chanteur et danseur interprète de music-hall de renommée internationale, Yves Montand est une des personnalités les plus emblématiques de la scène artistique française. Sa glorieuse carrière d'acteur l'entraina à jouer aux côtés d'Edith Piaf, Simone Signoret et Marilyn Monroe et à tourner avec les plus grands réalisateurs, Costa-Gavras ou encore Alain Resnais. Sa brillante carrière de chanteur est tout aussi notable car Montand est le premier à avoir fait connaître au grand public la chanson "Les feuilles mortes" de Prévert et Kosma connue et reprise dans le monde entier. Il est également considéré comme un des plus grands interprètes de la chanson française du XXème siècle.
Les origines prolétaires et les idées communistes d'Yves Montand influencent le choix des textes qu'il interprète au début de sa carrière. L'album Chansons populaires de France est un exemple tout à fait représentatif de son engagement car il regroupe des chansons populaires révolutionnaires, contestataires ou militantes des siècles passés. Parmi elles, la célèbre chanson "Le temps des cerises" interprétée aussi par Barbara Hendricks en 1996. Un contraste amusant est à souligner entre la photographie du chanteur posant naïvement avec des petits chatons sur la pochette de l'album et le contenu des textes.
Track Listing