Yves Montand and His Songs of Paris and Others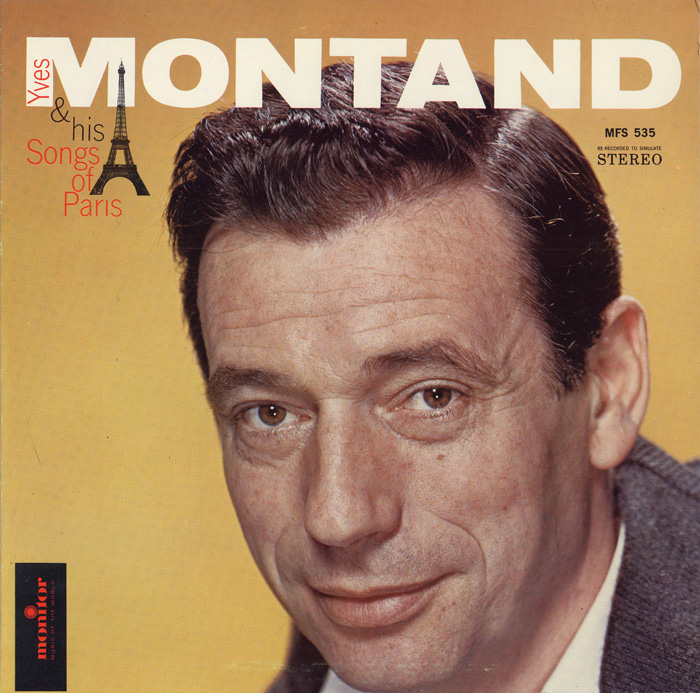 Actor, singer and music-hall dancer famous throughout the World, Yves Montand is one of France's most emblematic artists. Due to his success as an actor, he was able to act in films alongside Edith Piaf, Simone Signoret and Marilyn Monroe and work with directors Costa-Gavras and Alain Resnais. Additionally, Montand is often known for being the first singer to perform "Autumn Leaves", a song by Prévert and Kosma, which continues to be a standard throughout the world.
He is considered as one of the most famous French songs interpreter from the 20th Century. The songs from Yves Montand and His Songs of Paris and Others perfectly describe the atmosphere in Paris in the 1950's or 60's. The album includes the song "Le temps des cerises" which was famously performed by Barbara Hendricks in 1996.
En Français
Acteur de cinéma, chanteur et danseur interprète de music-hall de renommée internationale, Yves Montand est une des personnalités les plus emblématiques de la scène artistique française. Sa glorieuse carrière d'acteur l'entraina à jouer aux côtés d'Edith Piaf, Simone Signoret et Marilyn Monroe et a tourner avec les plus grands réalisateurs, Costa-Gavras ou encore Alain Resnais. Sa brillante carrière de chanteur est tout aussi notable car Montand est le premier à avoir fait connaître au grand public la chanson "Les feuilles mortes" de Prévert et Kosma connue et reprise dans le monde entier. Il est également considéré comme un des plus grands interprètes de la chanson française du XXème siècle. La plupart des chansons de l'album Yves Montand and his songs of Paris and others traduisent parfaitement l'atmosphère des différents quartiers de Paris dans les années 50-60 mais que l'on retrouve encore aujourd'hui. L'album inclut aussi la célèbre chanson "Le temps des cerises" interprétée aussi par Barbara Hendricks en 1996.
Track Listing