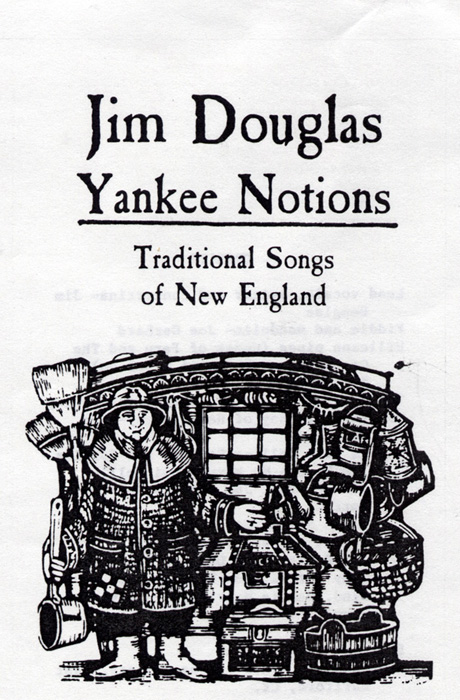 New England folksinger and historical balladeer Jim Douglas pays tribute to the region through his album, Yankee Notions: Traditional Songs of New England. Douglas's selection of songs about land ("The Rolling Stone") and sea ("Sea Medley") reflects the rich cultural history of New England. A song about courting during the early colonial period ("The Bundling Song") is included as well.
Liner notes for this 1985 recording include performer and instrument credits and background information regarding each of the musical selections. Douglas's first recording for Folkways was Peddler's Pack: A Collection of Early Colonial Songs (FW32319).
Douglas currently performs with fellow New Englander Tim Van Egmond as the folk duo Yankee Notions.
Track Listing