The Musical Moods of Joe Sullivan: Piano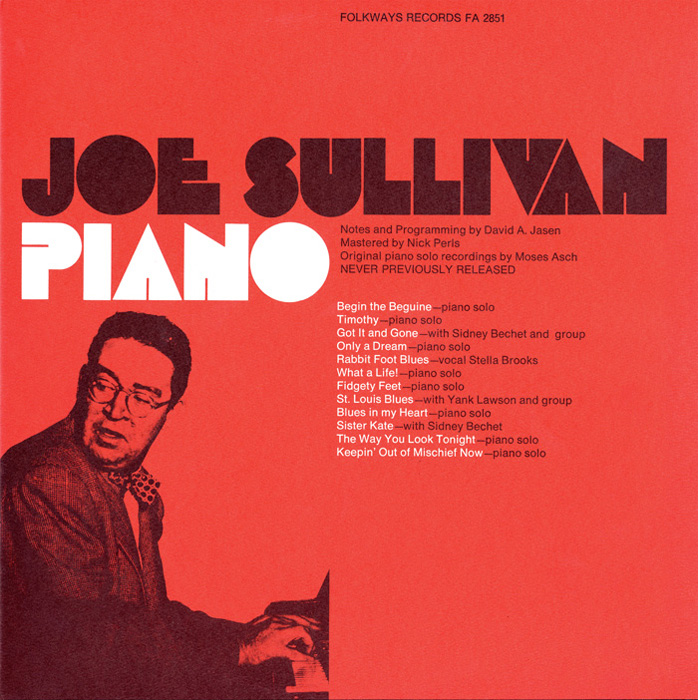 Pianist Joe Sullivan was a noted performer in Chicago, New York and San Francisco jazz circles.
These rare recordings feature a string of buoyant solos, but he also joins Sidney Bechet, Pops Foster and George Wettling for an up-tempo combo and accompanies vocalist Stella Brooks in "Rabbit Foot Blues."
RELATED LESSON PLAN
"Steel band Style, Calypso Culture and Childhood Chants: Trinidadian Music for the Classroom"
Track Listing