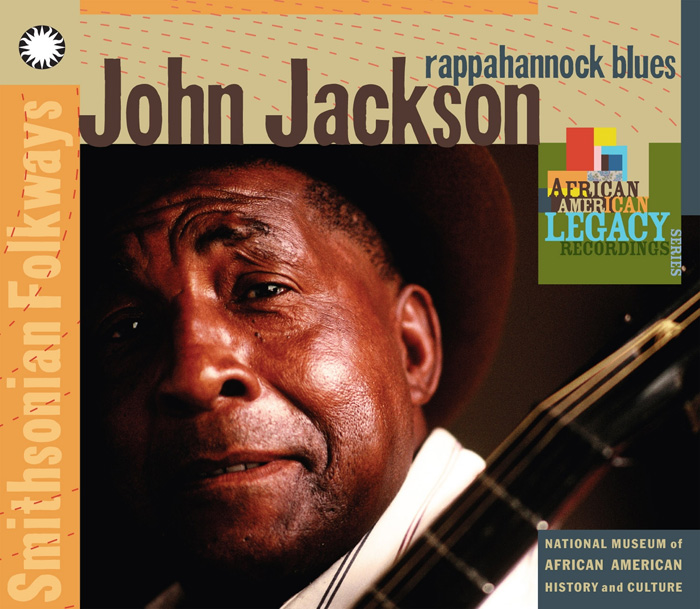 Raised in a large, musical farm family in Rappahannock County, Virginia, John Jackson (1924-2002) was the most important black Appalachian musician to come to broad public attention during the mid-1960s. Having learned guitar and his wide-ranging stock of songs as a youth from family and 78-rpm recordings, he enthralled major audiences during more than three decades with his vintage style and repertoire. Culled from hundreds of live concert recordings in the Smithsonian Folkways archives, the twenty tracks of Rappahannock Blues highlight John Jackson the way he most wanted to be remembered—as a bluesman. 20 tracks, 57 minutes, 32-page booklet with extensive notes.
This recording is the fifth in the Smithsonian Folkways African American Legacy Series, co-presented with the Smithsonian National Museum of African American History and Culture.
FREE DOWNLOAD
Please enjoy a free download of Frankie and Johnny from
Rappahannock Blues.
RELATED VIDEO
John Jackson performs "Steamboat Whistle"
RELATED CONTENT
Featured Artist: John Jackson
Track Listing