John's Island, South Carolina: Its People and Songs
Various Artists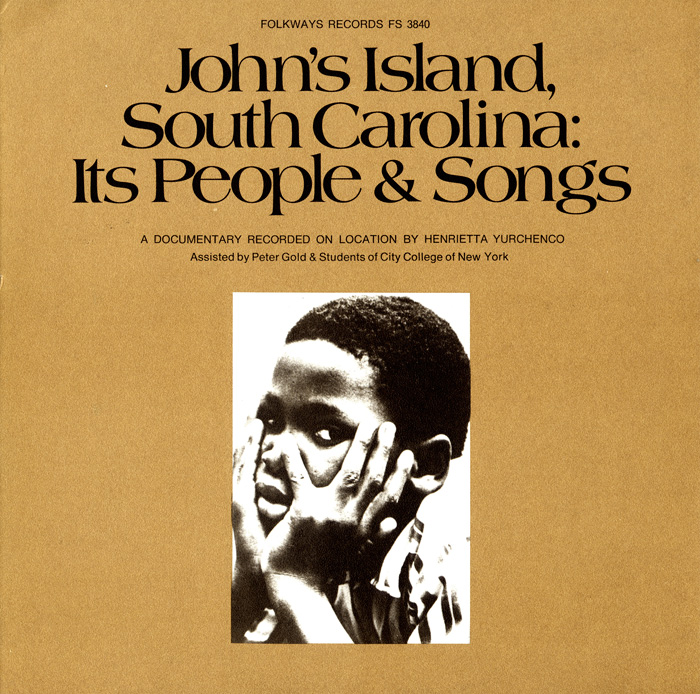 In the spring of 1970, ethnomusicologist Henrietta Yurchenco took her American Folk Music class to John's Island, South Carolina, where the people who welcomed them were "money poor but rich in spirit." Recorded on location, this album of compelling spirituals, blues, and energetic singing games is not only a musical document but a social one, as the students learned about local life. Of special interest was the vital role the church played in the community; during the Civil Rights Movement, it met spiritual needs and also provided a center for social action.
The liner notes include lyrics, directions for children's game songs, as well as highlights of a roundtable discussion held during Yurchenco's stay on the island.
EN ESPAÑOL
En la primavera de 1970, la etnomusicóloga Henrietta Yurchenco tomó su clase de música del folclor estadounidense en la isla de Juan, en Carolina del Sur, donde las personas quienes la recibieron fueron "pobres en dinero pero ricas en espíritu"
Grabado en el lugar, este álbum de juegos de canto energéticos, de blues y persuasiva espiritualidad, no sólo es un documento musical sino social, ya que los estudiantes aprendieron sobre la vida local.
De especial interés fue el papel vital que jugó la iglesia en la comunidad durante el movimiento de derechos civiles, pues satisfació las necesidades espirituales y también proporcionó un centro de acción social.
Las notas incluyen letras de canciones, instrucciones de juegos de las canciones infantiles, así como los aspectos más destacados de una mesa redonda de discusión celebrada durante la estancia de Yurchenco en la isla.
Track Listing