Folk Songs of New York City, Vol. 1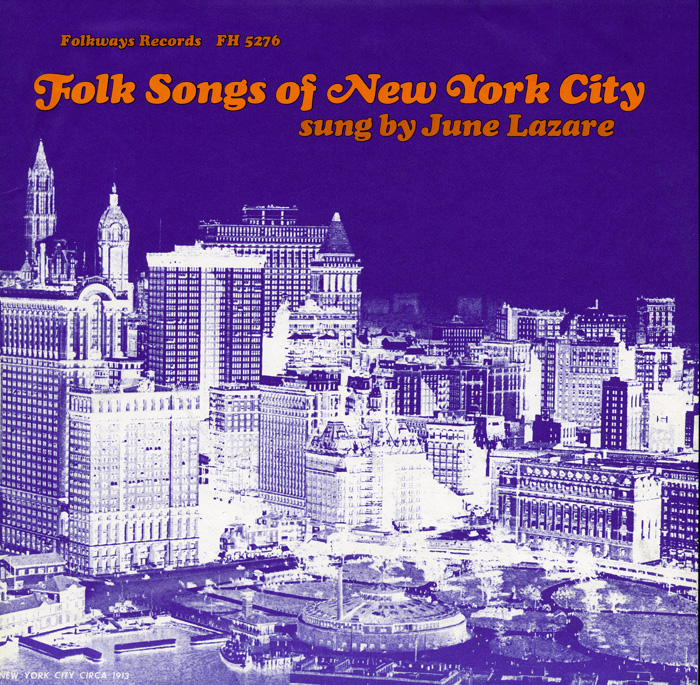 Released in 1966, this collection of twenty evocative folk songs illuminates a perhaps-unrecognizable New York City. In contrast to the nineteenth century world of gang violence, melodrama, corruption, and river pirates they chronicle, these songs are presented with simplicity and charm. For example, listen to Lazare tell the tale of the great police fight of 1857 while providing basic guitar accompaniment.
Compiled and performed by music teacher and folk enthusiast June Lazare, Folk Songs of New York City, Vol. 1 was born of research for a program presented at the New York Folklore Society. This research informs the liner notes which, combined with Lazare's gentle brogue, resurrects the enigmatic characters and defining events of New York City folklore.
Lazare recorded volume 2 of the series (her second and only other Folkways Records release) on FW32352, available here.
Track Listing