Korea: Vocal and Instrumental Music
Various Artists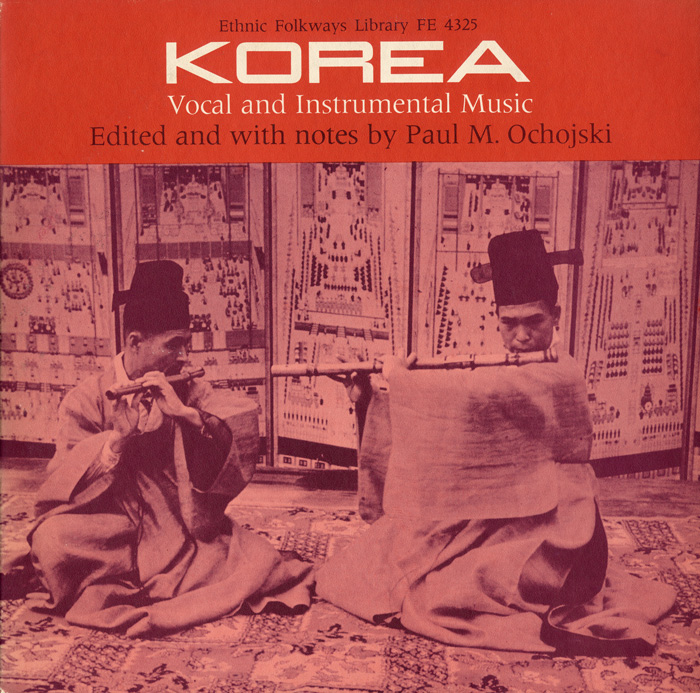 Some forms of music showcased on this 1965 album—for example, Ah-Ahk ("right" or "neat" music)—have been preserved in Korea but lost in China, where they originated. Other traditional Korean folk forms nearly disappeared under Japanese occupation but were revived after World War II. The album also features a selection from Korean Opera, a tone-poem, and a song that was popular with American G.I.'s during the Korean War. Instruments are similar to those in China and Japan and include various drums, gongs, lutes, wind instruments, and zithers.
Liner notes include a brief history of the origins of Korean music and details of each track.
RELATED LESSON PLAN
"The Soul of Korean Arirang. Music from Korea in the Middle School Band"
Track Listing