Don Quixote: By Miguel de Cervantes Saavedra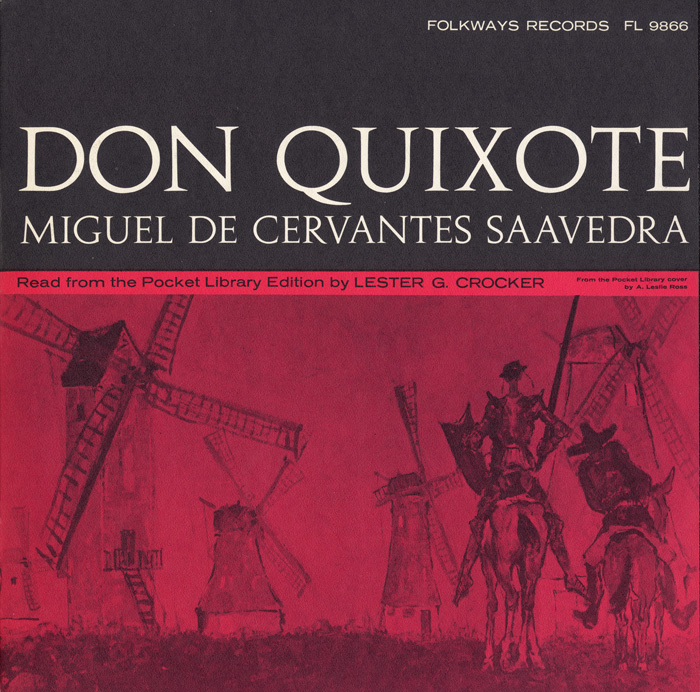 In this recording, Lester Crocker, professor and Fullbright scholar, reads from the Pocket Books edition of Don Quixote which he himself edited. Crocker does not manage to read the entire novel but summarizes what he cannot and highlights the most intriguing passages of Cervantes' famous story.
EN ESPAÑOL
En esta grabación, Lester Crocker, profesor y becario Fulbright, lee la edición Pocket Books (libros de bolsillo) de Don Quijote que él mismo editó. Crocker no logra leer toda la novela, pero lo resume y pone de relieve los pasajes más interesantes de la famosa historia de Cervantes.
Track Listing