Don Quijote de la Mancha: Miguel de Cervantes Saavedra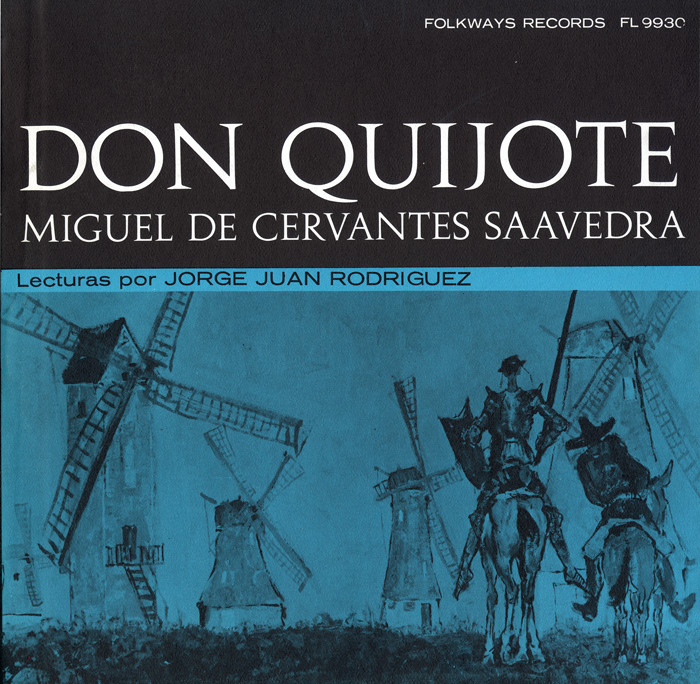 In 1947, famed Spanish actor Jorge Juan Rodriguez was chosen to play the part of Don Quijote in a BBC network broadcast of the story for Cervantes' 400th birthday. Several years later Rodriguez released this recording of Don Quijote in Spanish on Folkways complete with a brief introduction and full transcription of the story.
EN ESPAÑOL
En 1947, el famoso actor español Jorge Juan Rodríguez fue elegido para interpretar el papel de Don Quijote en una red de difusión de la BBC, por el cumpleaños número cuatrocientos de la historia de Cervantes. Varios años más tarde, Rodríguez lanzó este disco de Don Quijote en español en Folkways y lo completa con una breve introducción y transcripción total de la historia.
Track Listing