Church Songs: Sung and Played on the Piano by Little Brother Montgomery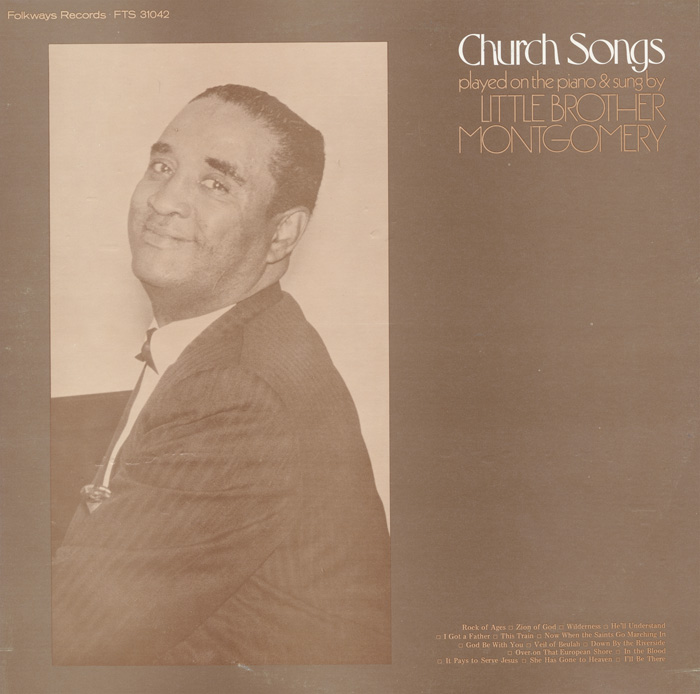 Best known as a blues pianist/singer, Little Brother Montgomery (1906—1985), born in Louisiana, performed in a variety of southern locales before eventually settling in Chicago. This recording is his first album of religious songs. His relaxed, easygoing piano playing never overpowers his singing, absent on only two tracks. ("Veil of Beulah" is a piano solo, and "He'll Understand" features an unidentified female vocalist.) He also is accompanied on other tracks by backup singers and an unobtrusive guitar.
Liner notes by blues historian and biographer Stephen Calt explore African American religious song, provide information on some of the specific selections, and present a biography of Little Brother Montgomery.
This is the third and final recording Montgomery made for Folkways; the earlier two emphasized the blues (FW03527 and FW31014).
Track Listing