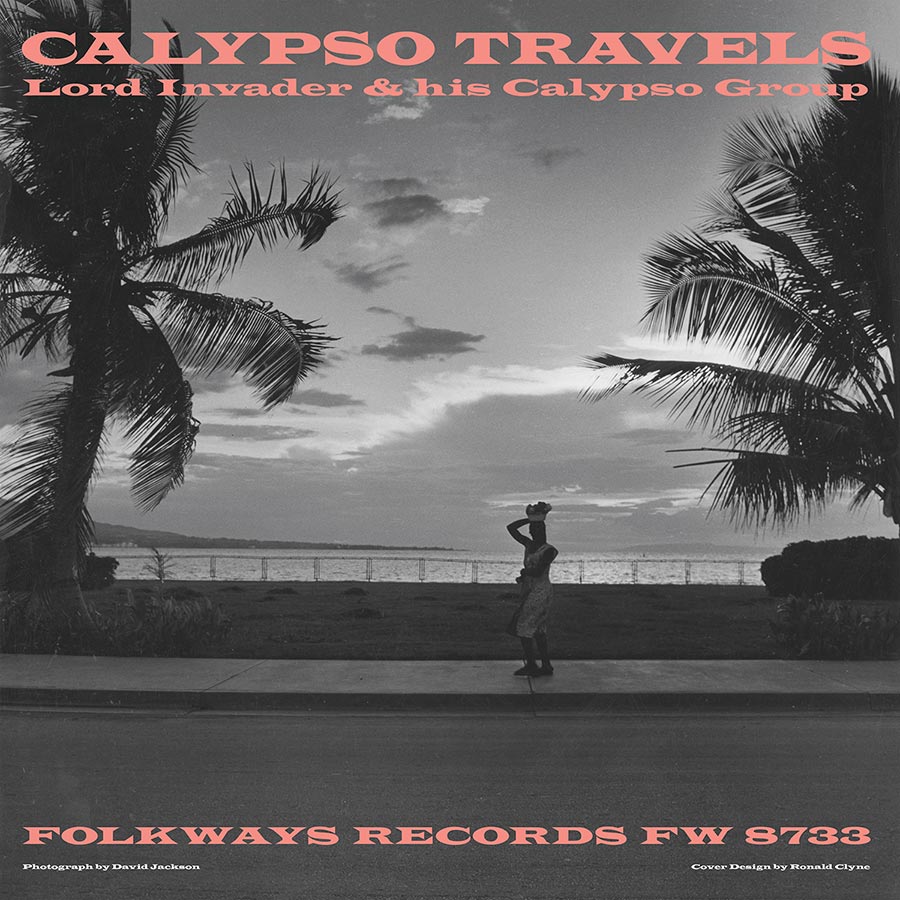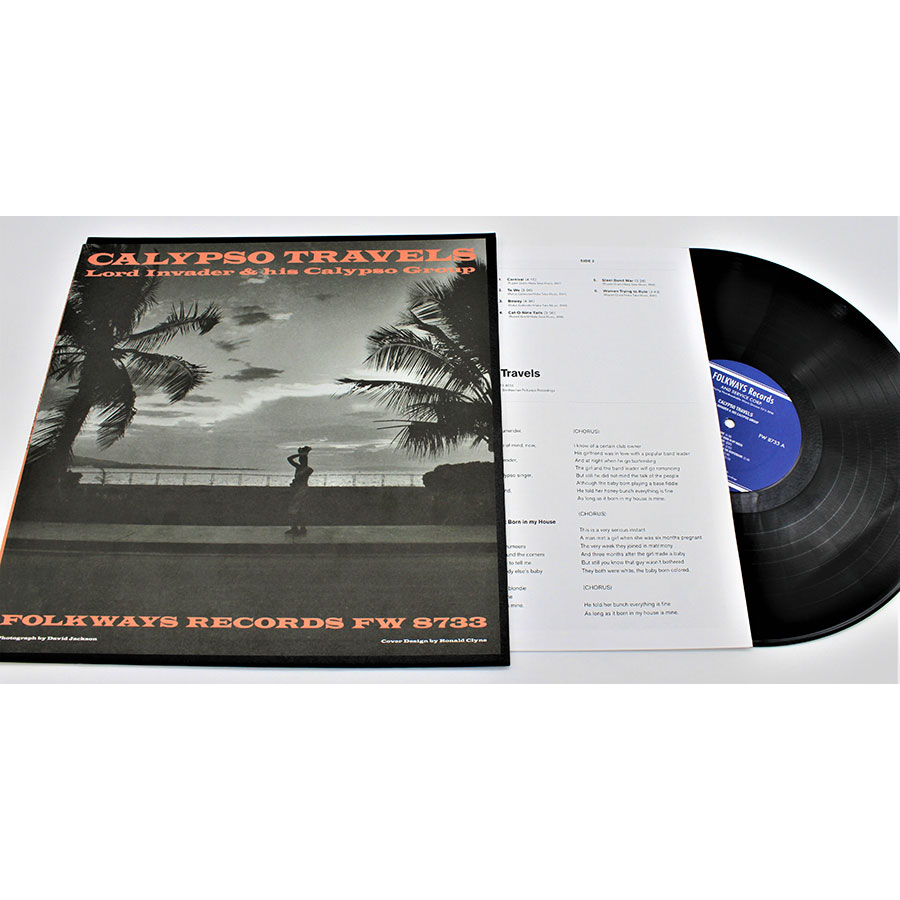 New vinyl reissue remastered from the original 1960s master tapes, packaged in classic Folkways-style tip-on jackets with original liner notes.
Lord Invader was one of the most iconic and well-regarded calypso musicians of the mid-20th century. Coming from humble beginnings in the musical hotbed of Port-of-Spain, Trinidad, Invader gained notoriety for his unique voice and lyrical prowess. Calypso Travels, his final album released just before his death, was produced in New York in 1960 by Folkways founder Moses Asch. The album showcases Lord Invader's talent for biting lyrics that reference contemporary happenings, such as the rise of Fidel Castro, his experience at the 1956 World Fair in Belgium, the arrival of the Little Rock Nine in 1957 desegregating the public schools in the United States, and his touring experiences in Europe in the 1950s. An icon of Caribbean music, and one of the major forces exporting it to the world, Lord Invader epitomizes the spirit of calypso – boisterous, acerbic, and joyful.
This reissue is part of the Smithsonian Folkways Vinyl Reissue Series, bringing to light hidden gems from the extensive collection and revisiting some of the most iconic and influential albums released by the label. We are offering Calypso Ballads along with the vinyl reissues of Gambian Griot Kora Duets, and Tuareg Music of the Southern Sahara as a Vinyl Bundle with Bonus Folkways Slipmat.
Track Listing