Le Gibet - Excerpts from La Fin de Satan: By Victor Hugo
Lucie de Vienne Blanc and Henri Barras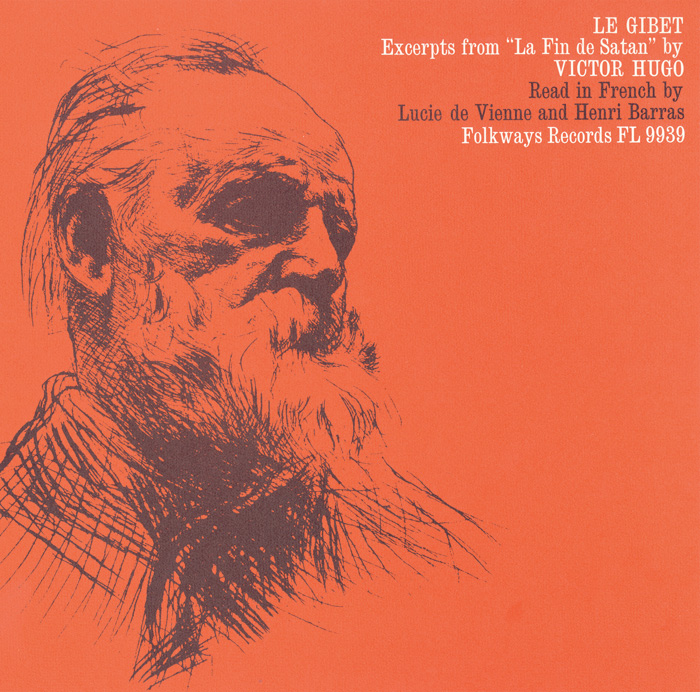 Victor Hugo stands as one of the giants of French literature. Though his novels The Hunchback of Notre Dame and Les Misérables are his most famous works, Hugo also wrote in many other genres. Featured here is the religious epic The End of Satan, which he never finished. It was published after his death.
Lucie de Vienne Blanc and Henri Barras recite portions of the second book of The End of Satan—Le Gibet, which tells the story of Jesus's life and death, and focuses on the evil nature of human beings. De Vienne Blanc and Barras selected excerpts that demonstrate the mastery, humanity, and the metaphysical impulse of one of France's greatest writers.
French (France)
Victor Hugo est probablement un des plus grand auteurs français. Ses différents romans et essais sont partie intégrante du patrimoine français.La fin de Satan n'est pas aussi connu que Le bossu de Notre Dame ou les Misérables mais constitue néanmoins une part intéressante du travail de Victor Hugo. Cette longue épopée religieuse est restée inachevée et a été publiée à titre posthume. Les préoccupations philosophiques et spirituelles de l'auteur sont évidentes dans ce texte.
Sur le CD, Lucie de Vienne Blanc et Henri Barras récitent le deuxième livre de La Fin de Satan—Le Gibet qui décrit la vie et la mort de Jésus et qui souligne les vices du genre humain. Ils ont choisi ces extraits pour montrer la maîtrise, l'humanité et les élans métaphysiques d'un des meilleurs poètes français.
Track Listing