Mariachi Reyna de Los Angeles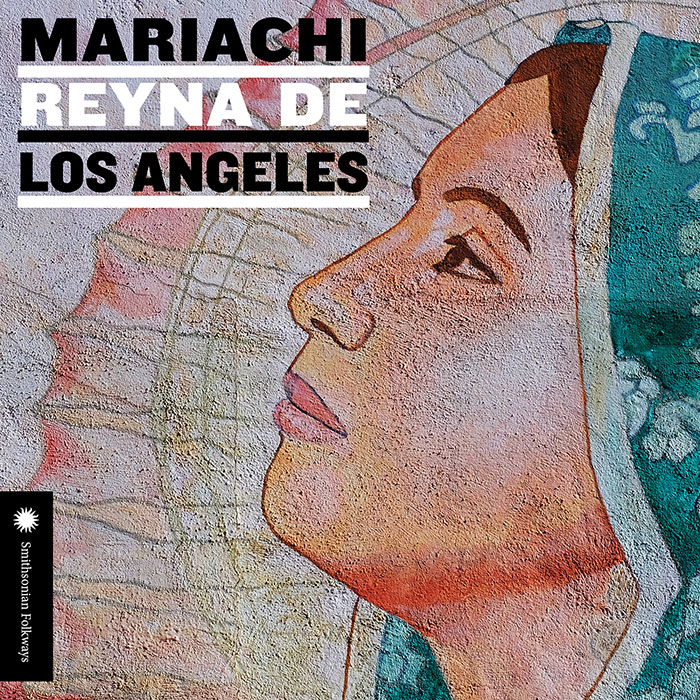 Mariachi Reyna de Los Angeles profoundly changed the course of women in mariachi history. Since their founding in 1994, the internationally renowned, GRAMMY-nominated, all-female ensemble has had enormous impact as a groundbreaker and role model for women in music. This recording displays the group at its best, playing fresh arrangements of gems from the mariachi legacy to create a sound of their own.
43 minutes, 44-page booklet with bilingual notes.
This album is the 48th in the Smithsonian Folkways Tradiciones/Traditions Series of Latino music albums, produced with support from the Smithsonian Latino Center.
En Español
Mariachi Reyna de Los Angeles cambió profundamente el curso de las mujeres en la historia del mariachi. Desde su fundación en 1994, el conjunto femenino de renombre internacional, nominado a los GRAMMY, ha tenido un enorme impacto como un grupo pionero y un modelo a seguir para las mujeres en la música. Esta grabación muestra al grupo en su mejor momento, tocando arreglos frescos de joyas del legado de la música mariachera para crear un sonido propio. 43 minutos, folleto de 44 páginas con notas bilingües.
Este álbum es el número 48  de la serie de Folkways Tradiciones/Traditions de álbumes de música latina, producidos con el apoyo del Smithsonian Latino Center.
RELATED VIDEO
"El pitayero (The Pitaya Cutter)" by Mariachi Reyna de Los Angeles
Track Listing