Various Artists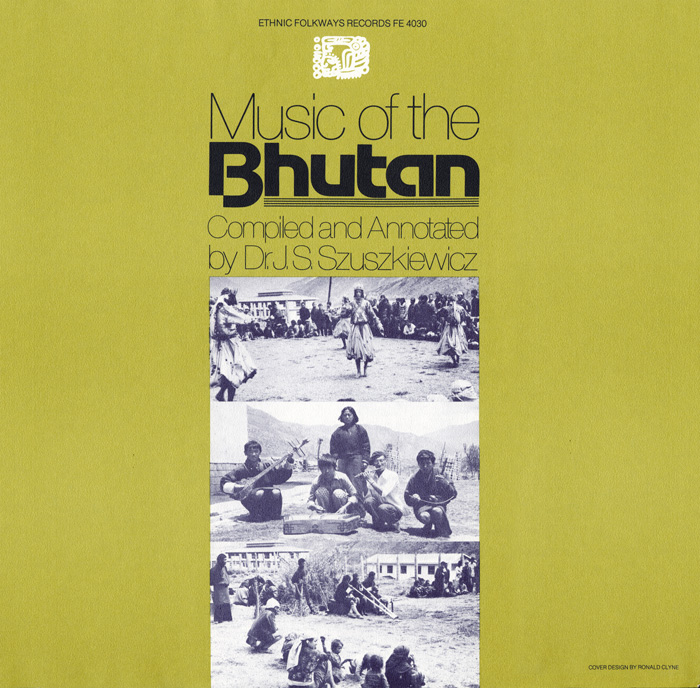 The familiar clash of cymbals pulses from a nearby monastery. Men at an archery match laugh, teasing each other with folk lyrics. A woman wraps her traditional kira dress and prepares for a days work at her family's loom. The air is thick with the smell of butter tea, and from the valleys resonate the muttering storms of Druk Yul — the Land of the Thunder Dragon — the country known to the world as Bhutan.

Aided by the region's physical isolation of the Eastern Himalaya, the Bhutanese have a carefully-paced response to modernization. The Royal Government of Bhutan opened its borders to tourist travel in 1974 and has regulated international communication ever since. The Bhutanese people proactively embrace and preserve their Himalayan Buddhist traditions, protecting them from the rapid challenges of modernity.

The soundscapes collected in Music of the Bhutan offer invaluable documentation and serve as a pillar by which the success of Bhutan's cultural preservation can be measured. Anthropologist and early Himalayan traveler, Dr. Johann S. Szuszkiewicz, produced Music of the Bhutan in 1978, a time when scholars had just begun to study Bhutanese music, in an era when many Western recordings of the Himalaya focused only on Buddhist liturgical music. Despite inherent political, developmental, and demographic changes throughout the years, the very songs, instrumental music, dances, and spoken word compiled in Music of the Bhutan are often still heard in Bhutan today. Bhutan is a nation fervently preserving tradition and of a people with endless enthusiasm for their heritage.
Track Listing