All the Homespun Days: A Narrative Poem of New York State Life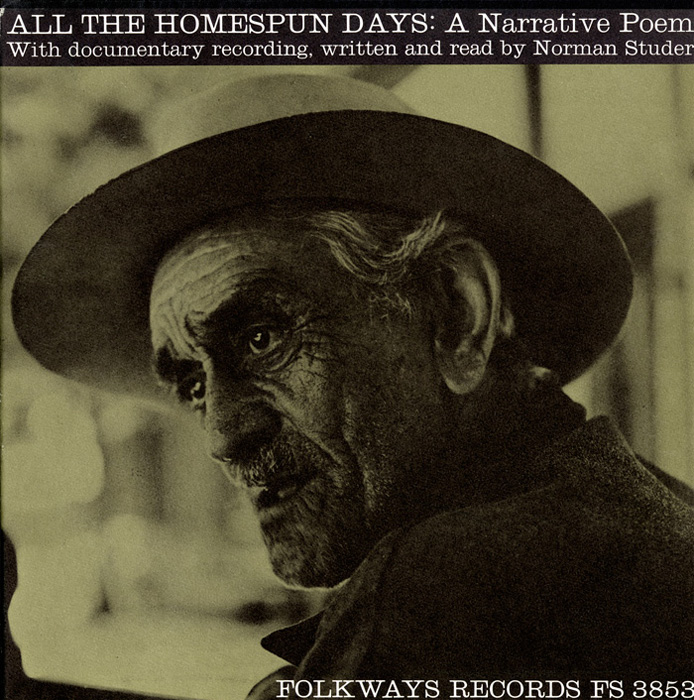 Where's the bench that stood In front of the general store? Who has time to sit there, What's an old man for?
Late in the summer of 1958, an elderly man named Mike Todd from the Catskill Mountains sat down with educator and folklorist Norman Studer, and for two days dictated into a tape recorder his life story. This poem is a memorial to Todd, and to a project which he and others like him made possible when they shared their stories, legends, and songs with Studer and his team. Although the "homespun days" of the late 19th century may be gone, when listening to this evocative poem, you can envision what life was like. Liner notes include an introduction by Studer and the transcript of his poem.
Track Listing