American Favorite Ballads, Vol. 3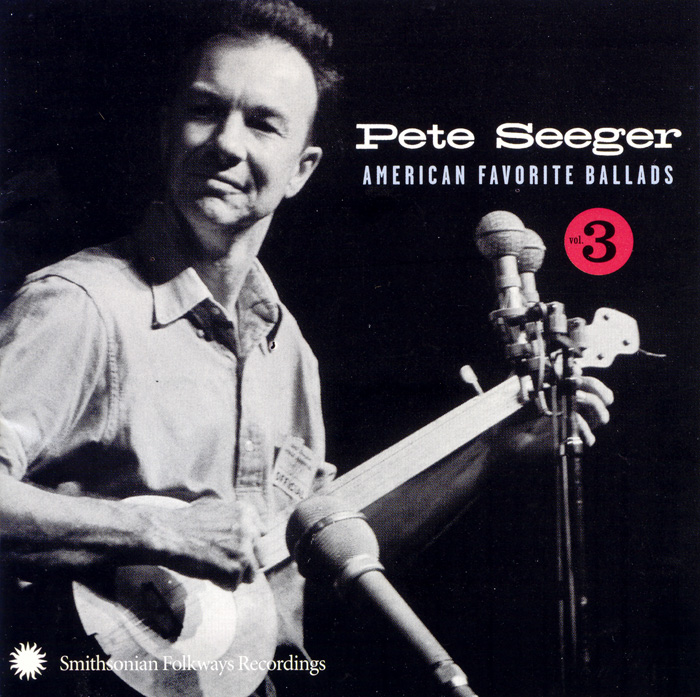 Pete Seeger has long set the standard for interpreters of American traditional and topical songs. Armed with a silken, irresistible voice, bold faith in the power of song and a five-string banjo or twelve-string guitar, he offers up his music not just as entertainment, but as a means of making the world a better place. This third volume in a series of compilations of songs from the Folkways Records classic American Favorite Ballads series of the 1950s and 1960s again features Pete Seeger interpreting some of the classic songs from America's history. These are the songs that children sing at camp and learn at school like their parents before them. This recording includes extensive notes on the history of these songs. Compiled and annotated by Jeff Place and Guy Logsdon.
LYRICS
Lyric transcriptions as permissible by the publisher available here.
Track Listing