Banks of Marble and Other Songs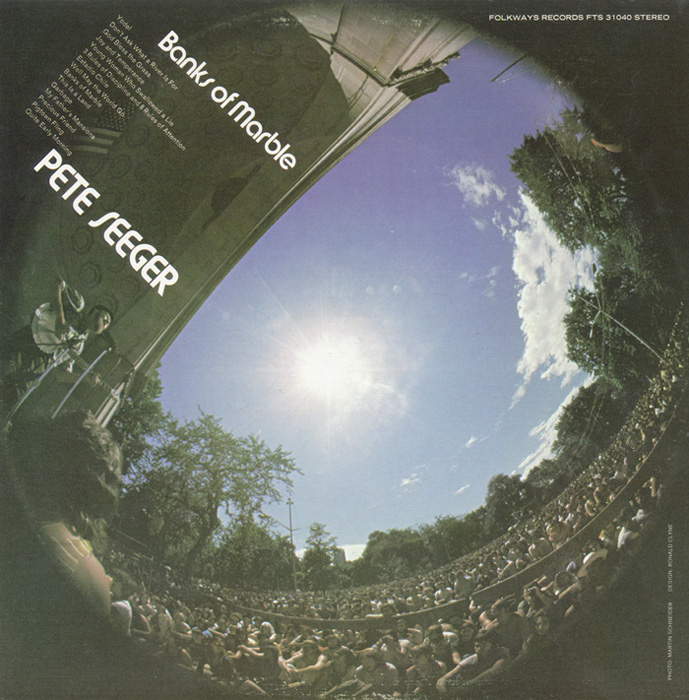 Pete Seeger (1919–2014) had a long and productive career as a folksinger and social activist—he was a giant of our time. And overall, he appears on an astonishing total of 123 Smithsonian Folkways recordings.
This recording might be described as an experiment. Seeger linked up with musically astute Fred Hellerman (a former colleague in the Weavers) to explore the use of multitrack recording using Hellerman's eight-track tape recorder. The rich, multilayered sound not usually heard on Seeger's other recordings comes from several tracks played simultaneously. Seeger gives Hellerman credit: "If the record is good, large credit should go to Fred, who mixed the masters, had suggestions on songs and arrangements, and filled in here and there with accompaniment." Other friends and relatives also join in.
The songs selected are quite varied; as Seeger says, "The songs are a funny combination of ones I've known all my life, ones I've picked up on travels and ones I've put together during the past few years."
The recording is in stereo. Liner notes describe the background of the recording and provide the song lyrics.
Track Listing