Peter La Farge Sings of the Cowboys: Cowboy, Ranch and Rodeo Songs, and Cattle Calls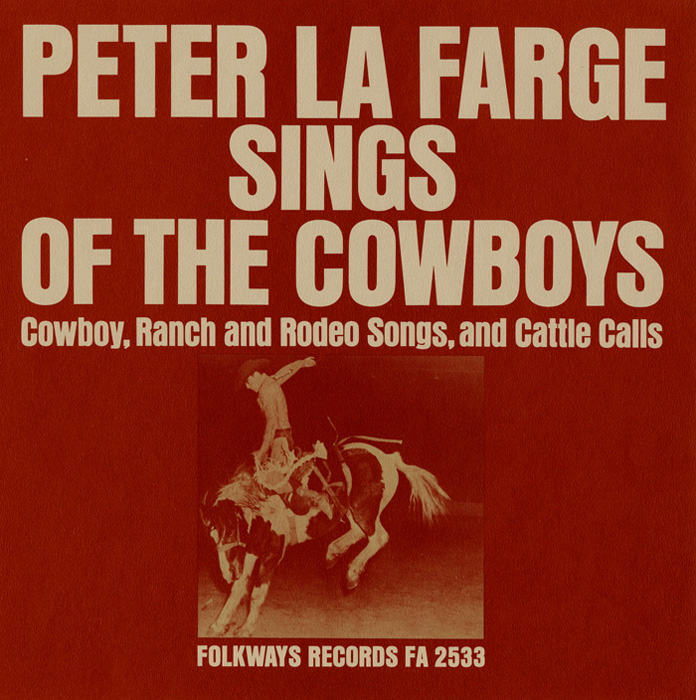 A member of the extinct Nargaset tribe, La Farge was adopted by the Tewa tribe of the Hopi Nation. His stepfather raised him and taught him about horses and the cowboy life, and here La Farge sings trail songs, roping songs, night herding ballads, and rodeo tunes.

EN ESPAÑOL

Un miembro de la extinta tribu Nargaset, La Farge, fue adoptado por la tribu Tewa de la Nación Hopi. Su padrastro lo crió y le enseñó acerca de los caballos y la vida de vaquero. Aquí La Farge canta canciones del camino, canciones de cuerda, baladas de pastoreo nocturno y melodías de rodeo.
Track Listing