Pharis & Jason Romero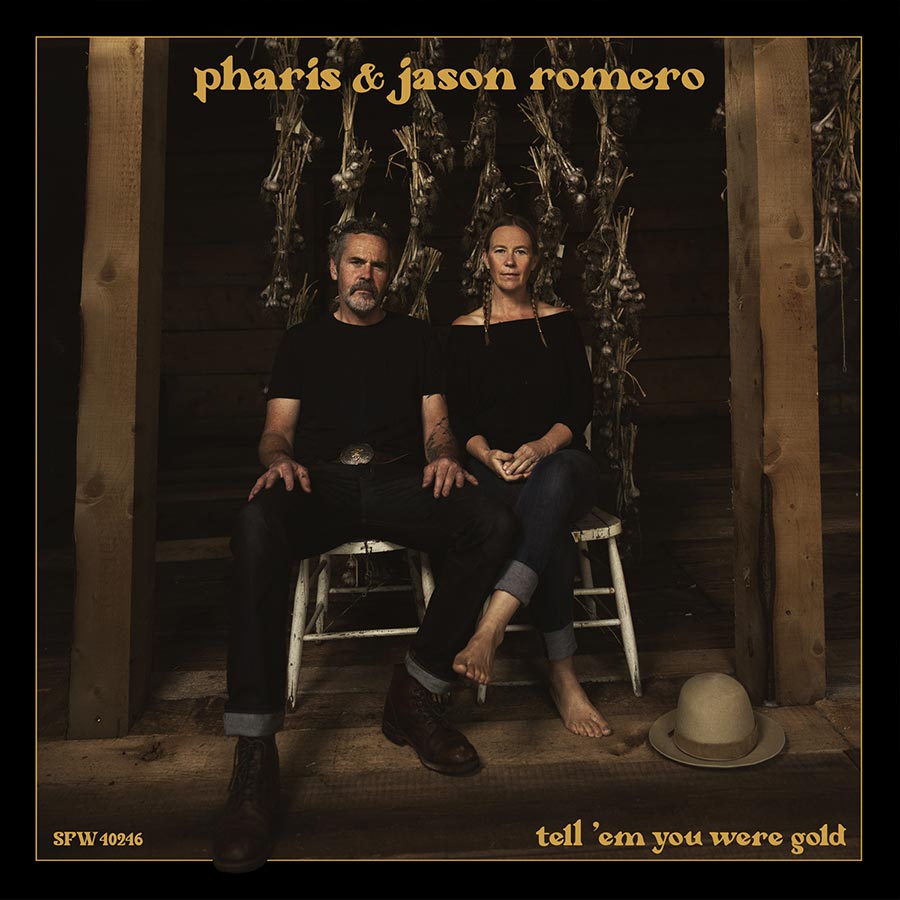 These are pre-order items with the CD version shipping on or around June 17, 2022 and, due to manufacturing delays, the LP version shipping later 2022/early 2023.
Pharis and Jason Romero are pure craftspeople. A renowned banjo builder, Jason spent years developing his own personal designs, and on Tell 'Em You Were Gold, his handmade instruments take center stage. Over a half dozen uniquely crafted banjos are played by the duo in the course of the album. There's conviction and delicacy in this music, which ranges from duets that showcase the pair's deep psychic and artistic connection to solo banjo meditations and full band romps. Recorded over six days in an old barn in Horsefly, British Columbia, the album displays the multiple Juno Award-winning duo playing music that is honest, direct, and reflective of life's beauty and knottiness.
Note: The double LP edition features six fan favorite bonus tracks including "Lost Lula," "Backstep Indi," and others never before available on vinyl.
Track Listing