Pink Anderson: Carolina Medicine Show Hokum and Blues with Baby Tate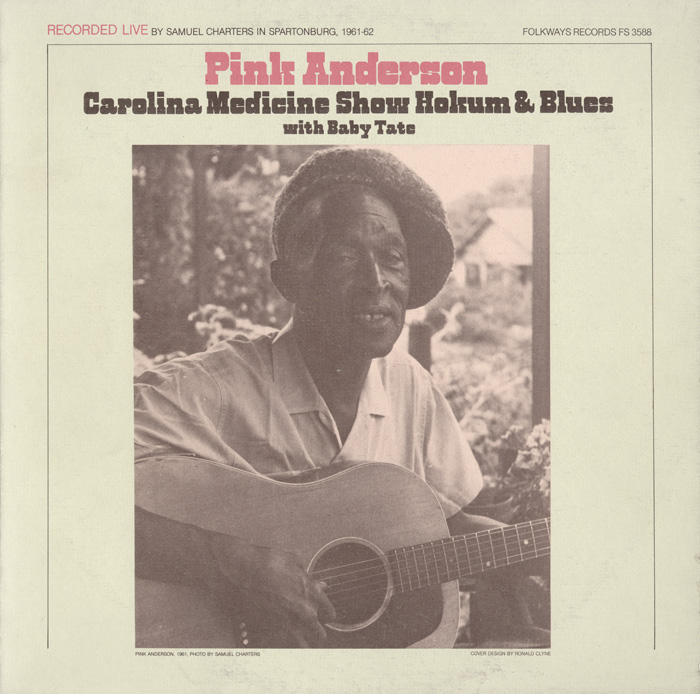 Pink Anderson (1900–1974) spent most of his life working as a roving entertainer in the small medicine shows that traveled throughout the South. His stage repertoire included blues, comedic songs, country ballads, and minstrel show tunes.
Pink's songs were first recorded in 1950 by the folk singer Paul Clayton. Folklorist Kenneth S. Goldstein heard the material, and asked the music historian Samuel Charters to find Pink and document his song repertoire. Charters subsequently featured Pink in his documentary The Blues. After a film session at his home in Spartanburg, South Carolina, in the summer of 1962, Pink felt like singing, so Charters continued recording. Many of the songs on this album come from those tapes, which include Pink's friend, blues guitarist Baby Tate.
Track Listing