Puerto Rico in Washington
Various Artists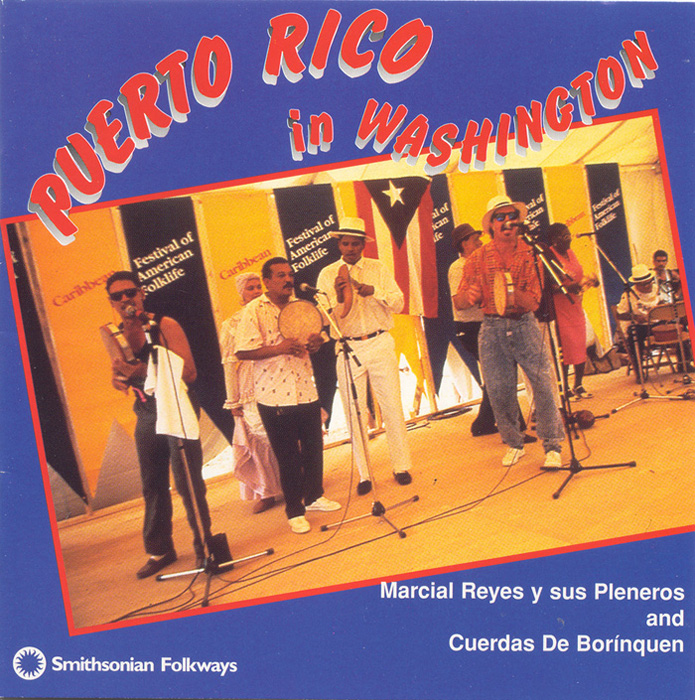 Marcial Reyes y sus Pleneros de Bayamon and Cuerdas de Borinquen play bombas and plenas, music of the mountains, the coast, and the city. Recorded live at the 1989 Smithsonian Folklife Festival, this collection features notes in English and Spanish discussing the development of these musical styles amd background information on the performers, instrumentation, and lyrics.

Tanto Marcial Reyes y sus Pleneros de Bayamón como Cuerdas de Borinquen interpretan bombas, plenas, música de las montañas, la costa y la ciudad. Grabada en vivo en el Smithsonian Folkways Festival de 1989, esta colección contiene notas en inglés y español que describen el desarrollo de estos estilos musicales, la trayectoria profesional de los intérpretes, la instrumentación y las letras de las canciones.




RELATED LESSON PLANS
"Conjunto Music from South Texas"
"Caribbean Beats and Blends"
Track Listing