Bergerfolk, Vol. 2: Happy Landings, Family Folk Singing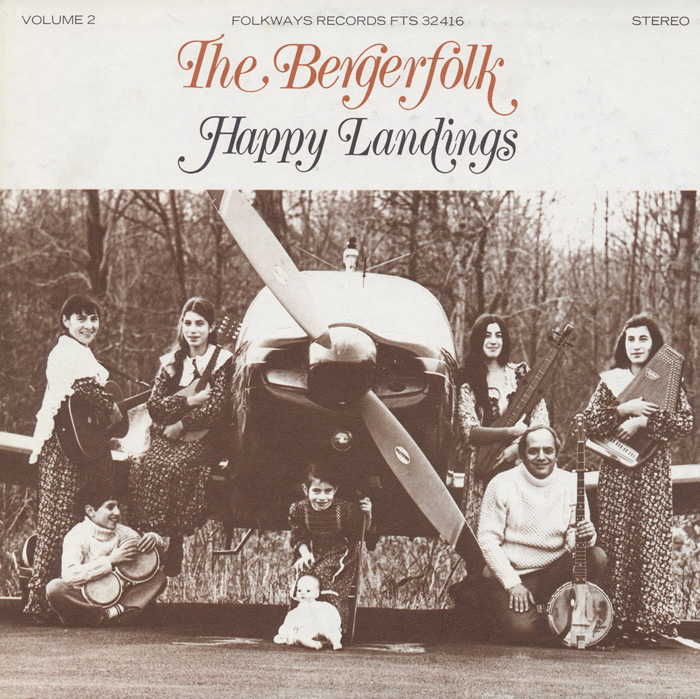 On this 1973 recording, musical family band The Bergerfolk offer a wide selection of folk songs from traditional ("Free Little Bird") to modern ("The Circus" by Don McLean). The group is composed of banjo-playing patriarch Steve, his wife Phoebe on guitar and autoharp, and their five children: Claudia, Jennifer, Margaret, Jonathan, and Emily-Kate. This is the second of four albums they recorded for Folkways Records.
One of the best-known songs heard here is the famous anti-war anthem "Masters of War," written and originally recorded by Bob Dylan. The Bergerfolk close with Peter Yarrow's "Weave Me the Sunshine." Lyrics and instrumentation credits for all tracks are included in the liner notes.
Track Listing