Ramblin' Jack Elliott Sings Woody Guthrie, Jimmie Rodgers, and Cowboy Songs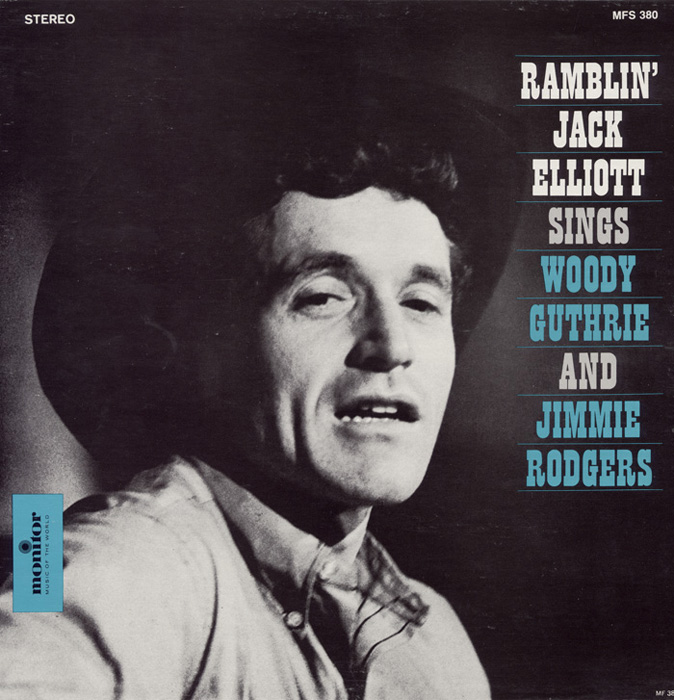 Ramblin' Jack Elliott (born 1931) was interested in cowboys from a young age; he ran away from his home in Brooklyn, New York, to join a rodeo at age 14.
But he was also inspired by Woody Guthrie--he lived with the Guthrie family for a time, mastering Woody's vocal and guitar style so completely that Woody supposedly exclaimed, "Jack sounds more like me than I do!"
Jimmie Rodgers (1897–1933), of Meridian Mississippi, was one of the first country music icons, but only after his worsening tuberculosis made it too difficult for him to continue as a railroad worker.
This recording, issued as a CD in 1994, combines two LPs released more than 30 years earlier—one of Woody Guthrie and Jimmie Rodgers songs and the other of cowboy songs.
Track Listing