Woody Guthrie's Songs to Grow On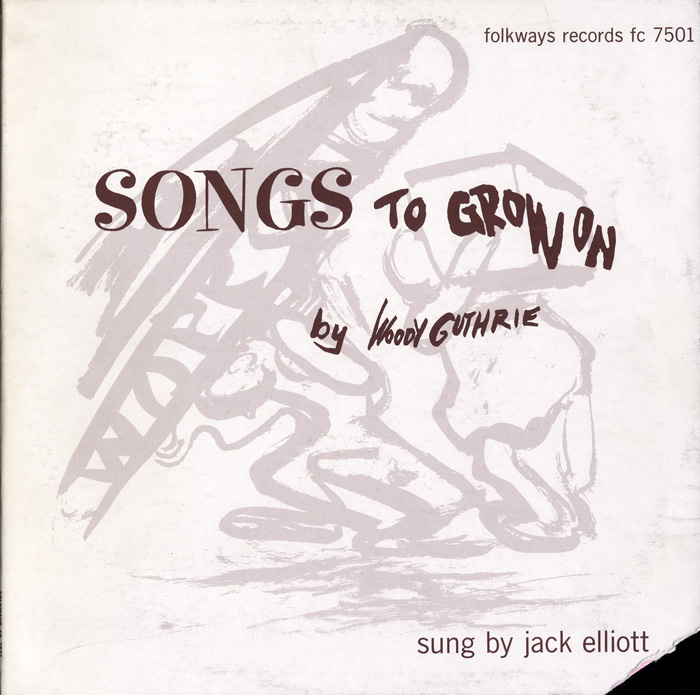 Today, many people are only aware of Woody Guthrie's songs for adults, such as "This Land Is Your Land," but Guthrie (1912–1967) was also a successful and prolific composer of songs for children. Filled with whimsy and enthusiasm, dealing with events in the lives of young children, the songs are as much fun to sing today as they were fifty years ago.
Perhaps no performer, other than Guthrie himself, is as well qualified to sing these songs (intended primarily for children ages four to six) as Ramblin' Jack Elliott (born 1931). He lived for a time in the Guthrie household and so perfected Guthrie's style that Guthrie is supposed to have exclaimed, "Jack sounds more like me than I do!"
Track Listing