Old American Heart Throbs
Smokey Joe Miller and the Georgia Pals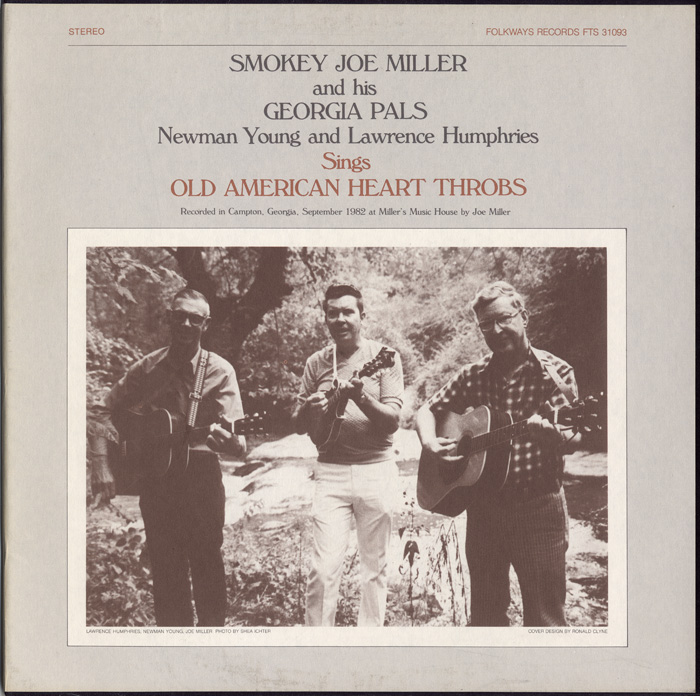 "In this world's mighty gallery of pictures, are the scenes that are painted from life."
So go the opening lines from "Pictures from Life's Other Side," written by Hank Williams and sung by Smokey Joe Miller. Smokey Joe, born the son of sharecroppers in Georgia in 1918, had a prestigious career as professional guitar player before becoming a music teacher and minister.
His Georgia pals, Lawrence Young and Newman Humphries, share the same rural Georgian roots and musical prowess, which underpinned their friendship since the 1930s. With guitar and mandolin, they sing and play the old songs that were part of their lives.
Featuring the musicians' biographies, and song lyrics in the liner notes, this recording is one of five albums of heartfelt music Miller made for Folkways Records during the 1980s.
Track Listing