Sonny Terry and Brownie McGhee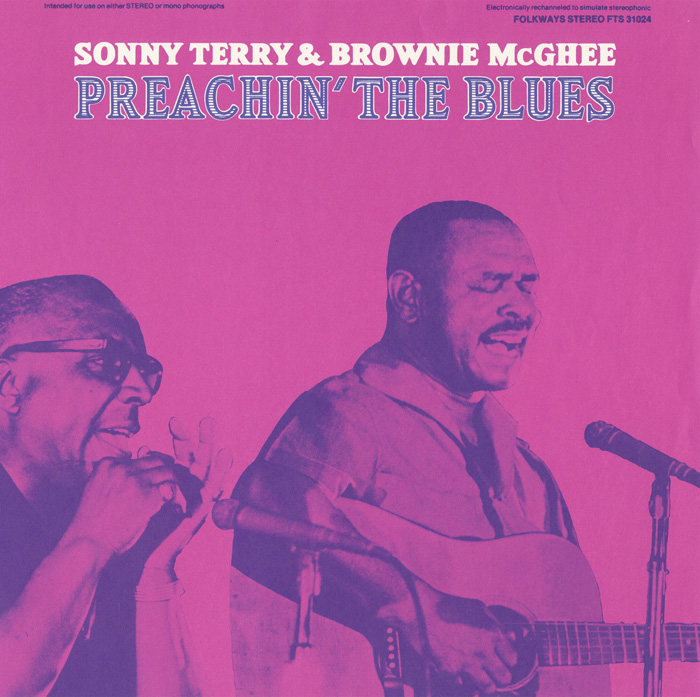 Guitarist and singer Walter Brown "Brownie" McGhee (1915–1996) was a leading proponent of Piedmont-style blues, a guitar style based on ragtime piano rhythms and associated with the Piedmont region of the Southeast United States. Saunders Terrell (1911–1986), better known as Sonny Terry, was a celebrated Piedmont blues harmonica player and singer. The two first collaborated in the early 1940s and continued their partnership for many years, touring and recording until 1980. This recording showcases the duo at the height of their musical skill. The selections on this session are more urban than previous efforts, and represent a move to a more sophisticated sound than previous sets by either musician.
The liner notes offer insight into the musical relationship between two giants of the blues.
Track Listing