Sounds of North American Frogs Bumper Sticker Set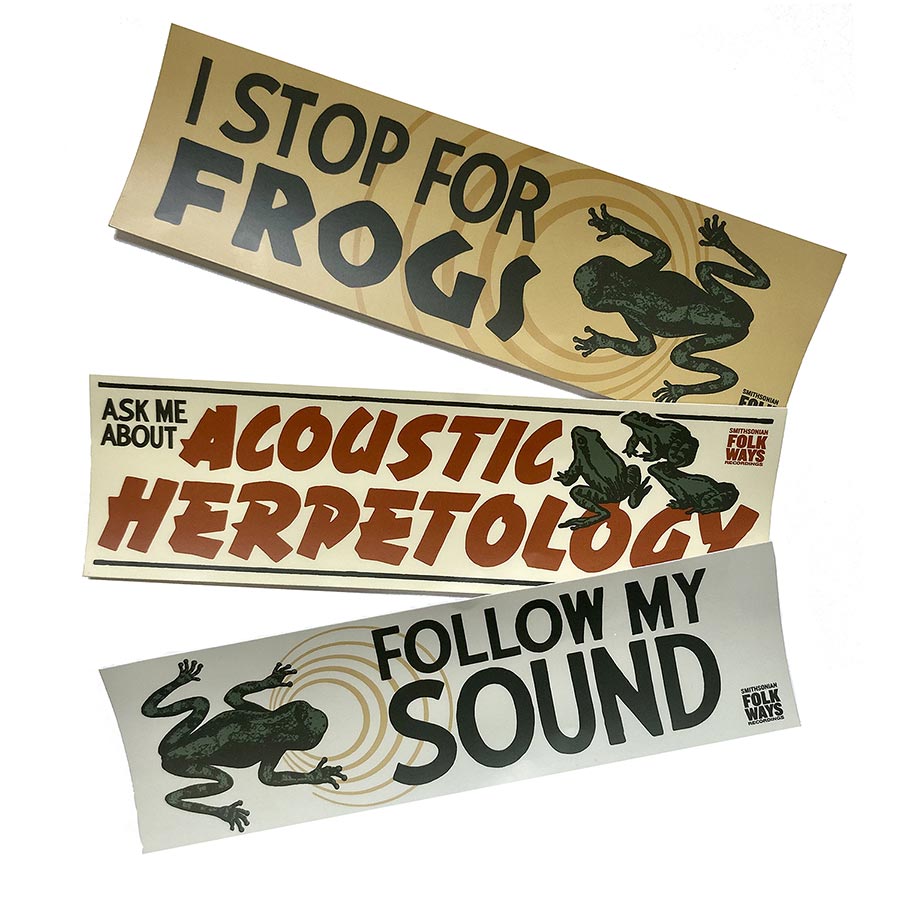 Show your love for amphibians and their voices with this set of three frog-themed bumper stickers designed by Darryl Norsen. The set will be released in conjunction with the reissue of the 1958 Folkways LP Sounds of North American Frogs, which was originally compiled by renowned herpetologist, Charles M. Bogert.
This item is also available for a discount as part of our Folkways 75th Anniversary Merch Bundle with a bandana, t-shirt, and mug.